Part 1: Signing Up and Account Activation
Step 1: Go to https://tokenizemalaysia.com/ and click on the 'Get started' button at the top, right corner of the page.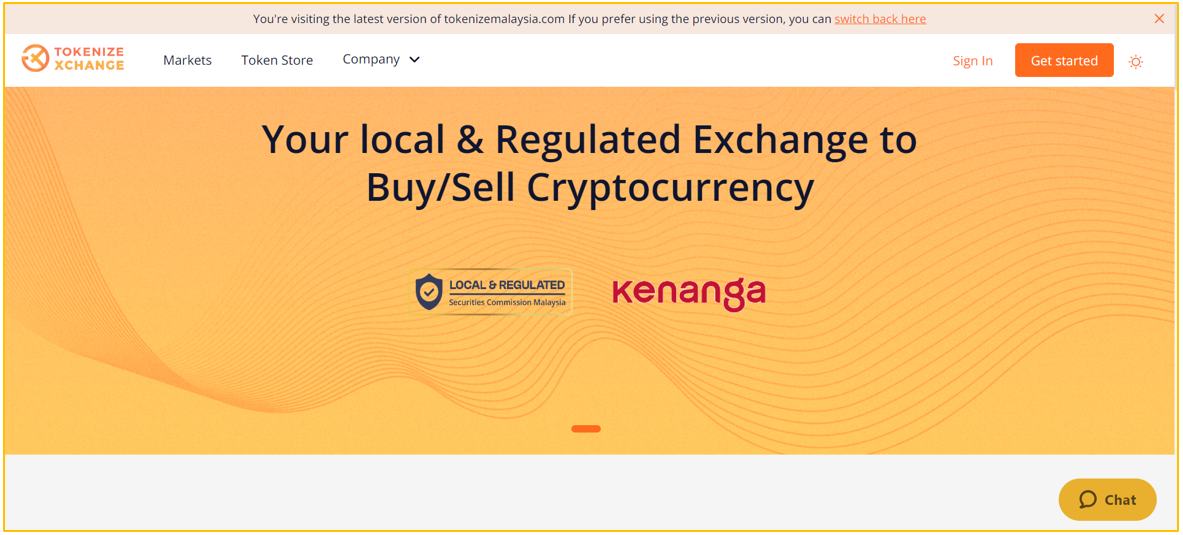 Step 2: Fill in your details. Once done, click 'Sign Up'.
Step 3: Check your email inbox. Click on the 'Activate My Account' button to verify your email address.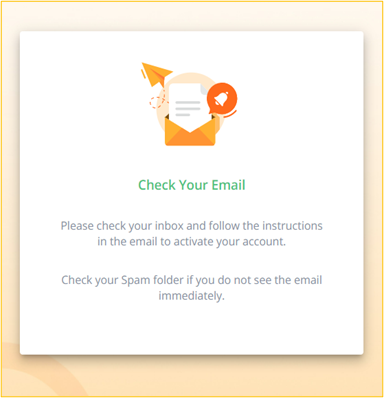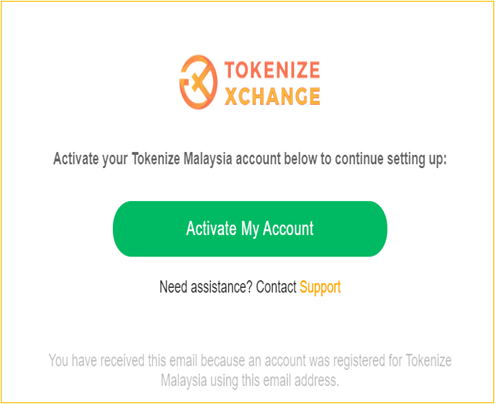 Note
Did not receive any email? Check your Junk or Spam email folder.
Part 2: Identity Verification
Once you have successfully signed up and verified your email address, follow the steps below to verify your identity. Click 'Back to Login' to sign in to your account and get redirected to the verification page.
Step 1: Proof of Identity
Photo ID: Choose your nationality and capture your NRIC (for Malaysian)/passport (for other nationalities) to verify your identity.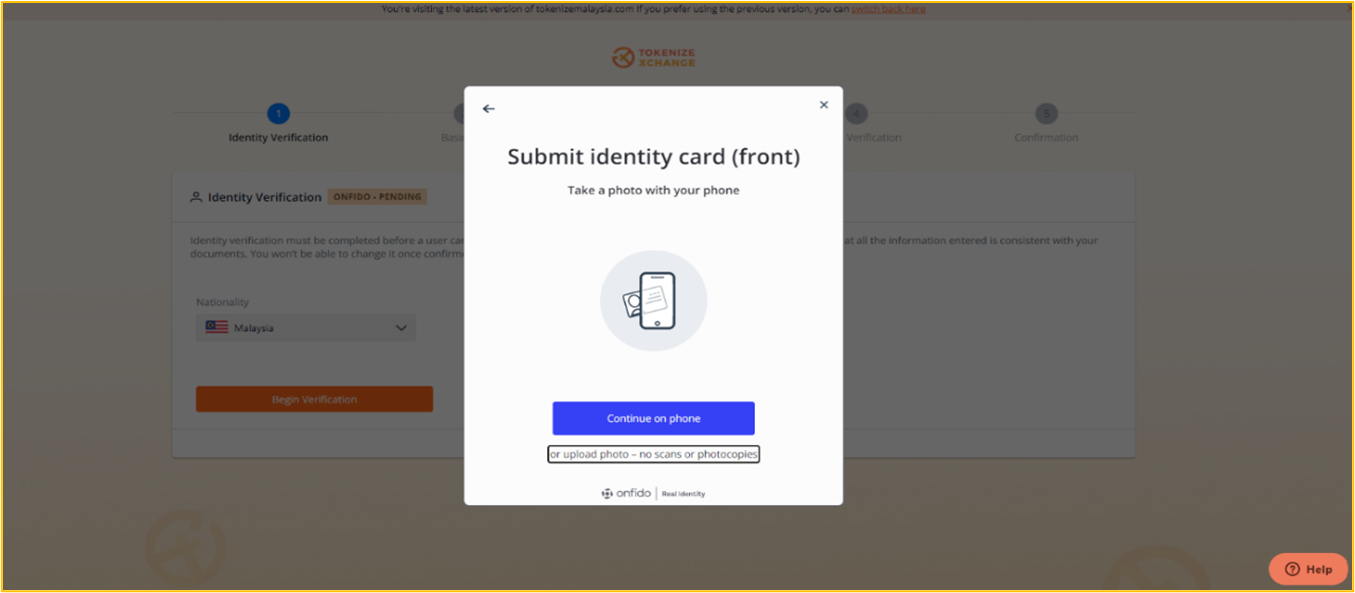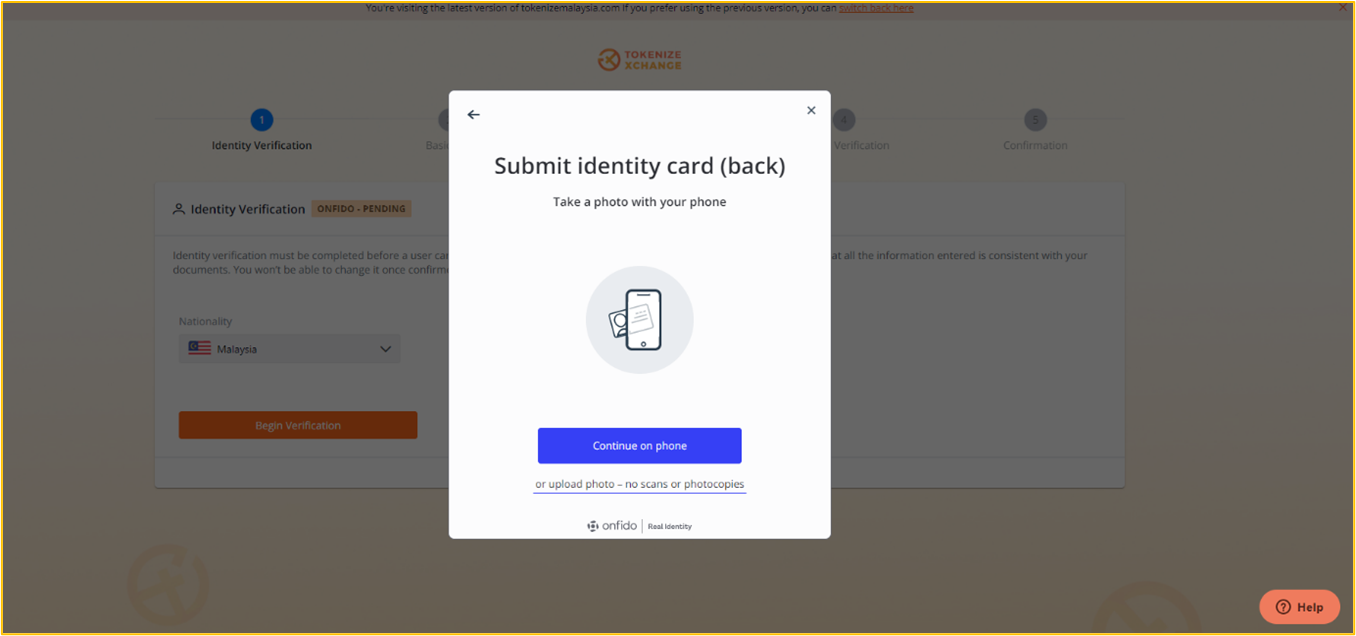 Note

✅ All submitted documents for your Identity Verification must be uploaded in Full Colour and High Resolution. These requirements are needed to ensure we can view your details for your account's evaluation.
❌ We DO NOT accept any other form of identity cards e.g., Work Permit, Employment Pass, driver's license, transport concession card, and tertiary student identity card.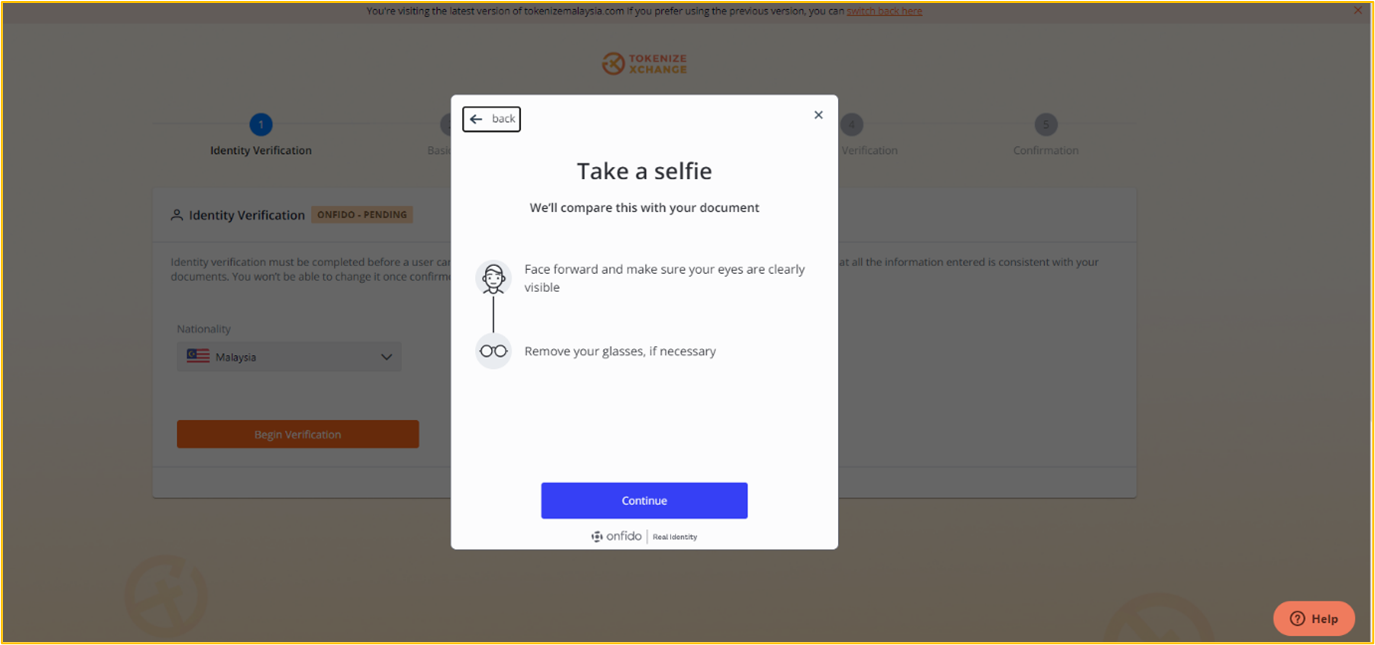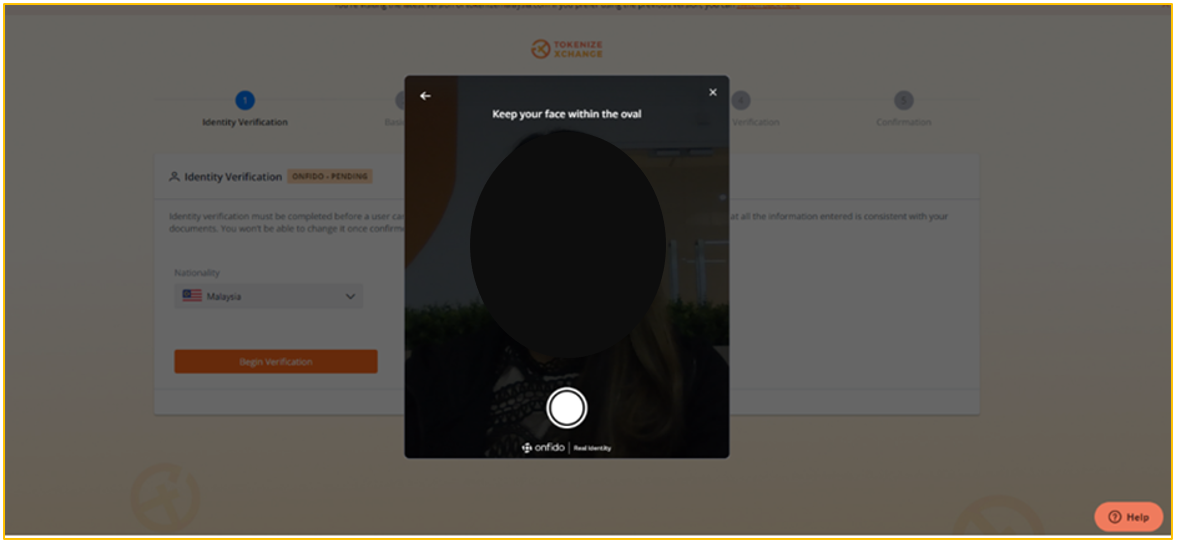 The photo must be clear and taken in a well-lit environment. Additionally, users must be dressed appropriately.
Step 2: Basic Info
Enter your personal information. Make sure your name and address tally with your personal documents.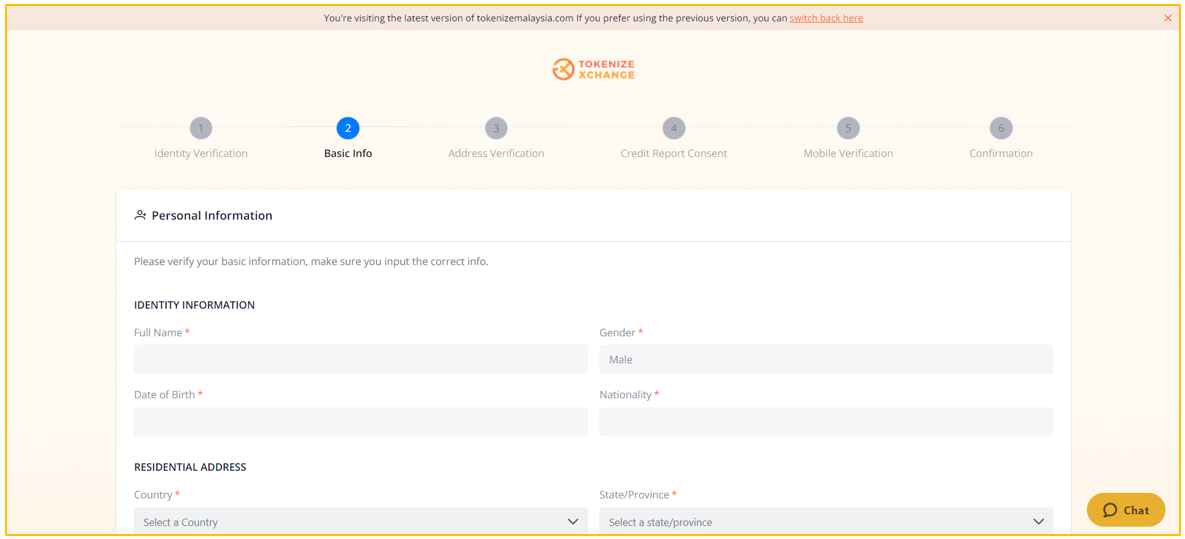 Once done, click 'Submit' then, 'Next' to proceed to address verification.
Step 3: Foreign Exchange Administration (FEA) Rules
Complete the questionnaire.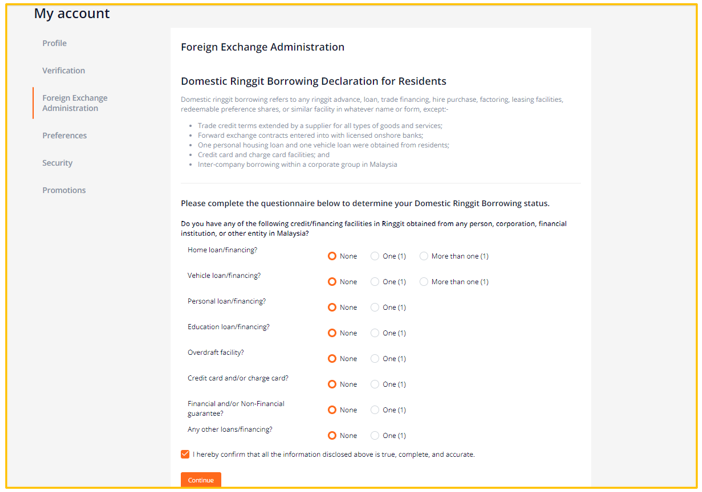 Step 4: Proof of Address
Click 'Select file' to choose your Proof of Address document. Once your document has been uploaded, click on the 'Begin Verification' button, and afterwards hit 'Next'.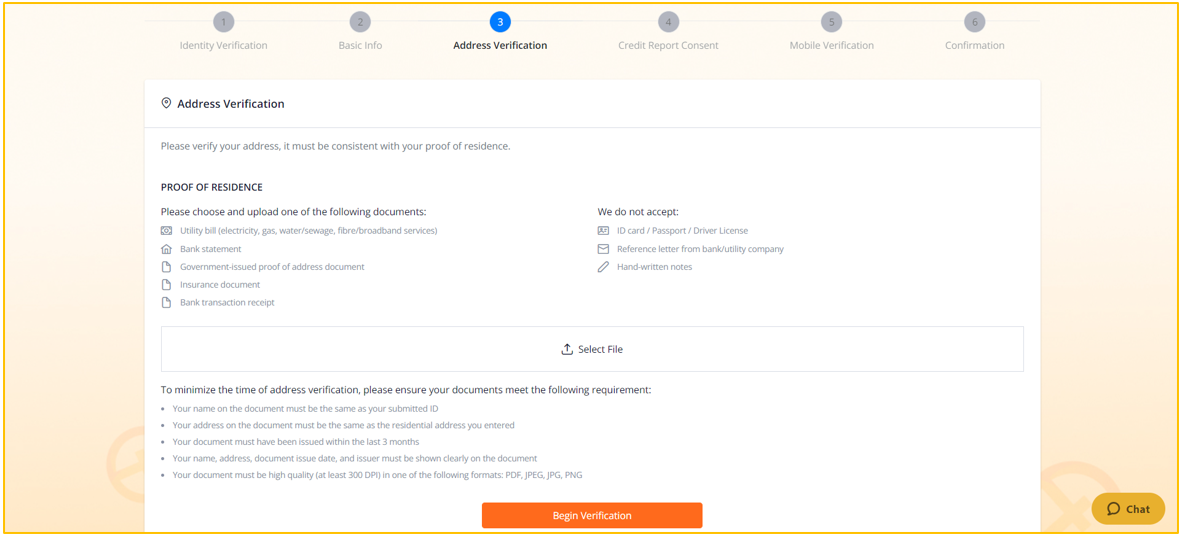 Step 5: Credit Report Consent
Read the Consent Form. If you agree, tick the box and click 'Next'.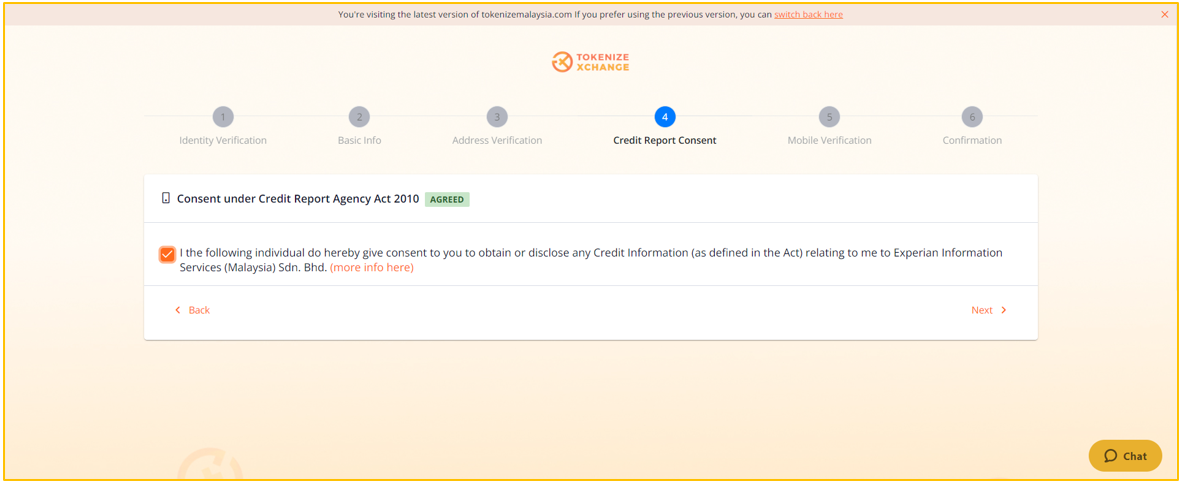 The Consent Form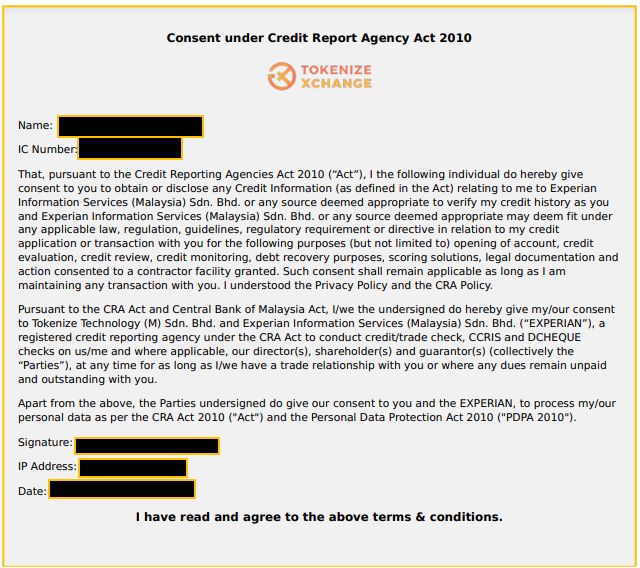 Step 6: Mobile Verification
Select a Mobile Code by choosing your country from the dropdown list.
Enter your mobile number.
Click 'Send Code' to receive your one-time password (OTP) via SMS.
Upon receiving the SMS of your OTP through your mobile phone, please enter the OTP and click 'Next'.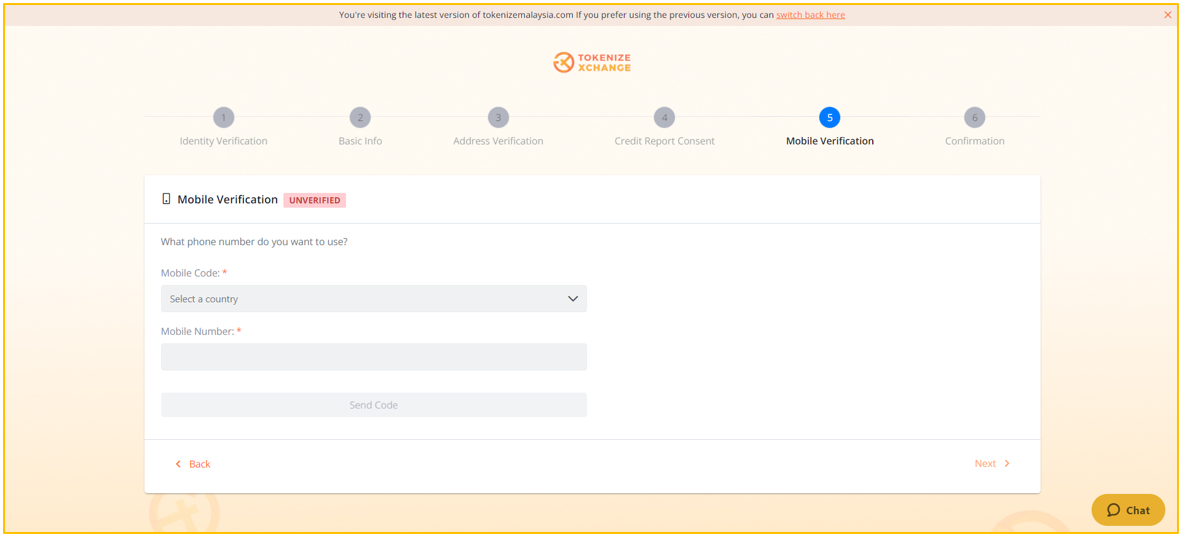 Once your mobile number is verified, that means you have completed the identity verification process. Please allow up to 3 working days for your account to be reviewed and verified.
You will receive an email notification after your Tokenize account has been successfully verified or if document resubmission is needed.