Two-factor authentication (2FA) is a secondary security measure meant to verify your identity before logging in.
Step 1: After logging to your account, select your account on the dashboard and then, click on 'Security'.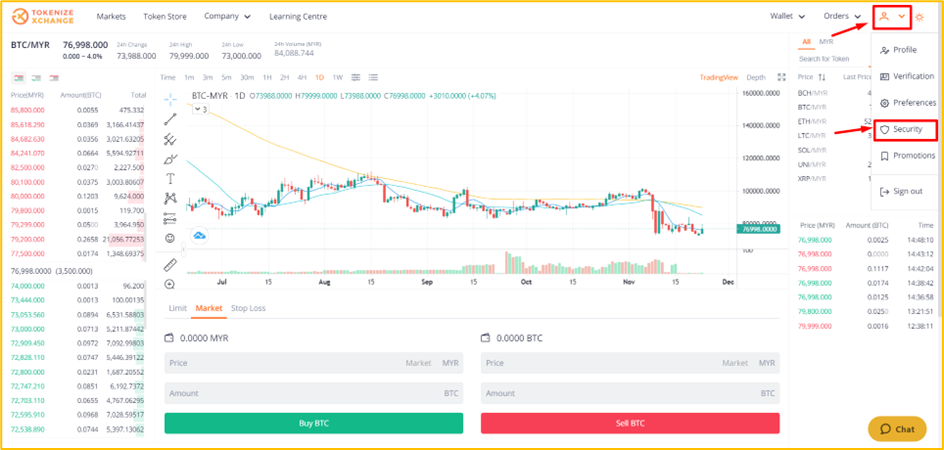 Step 2: Next, select 'Two-Factor Authentication'.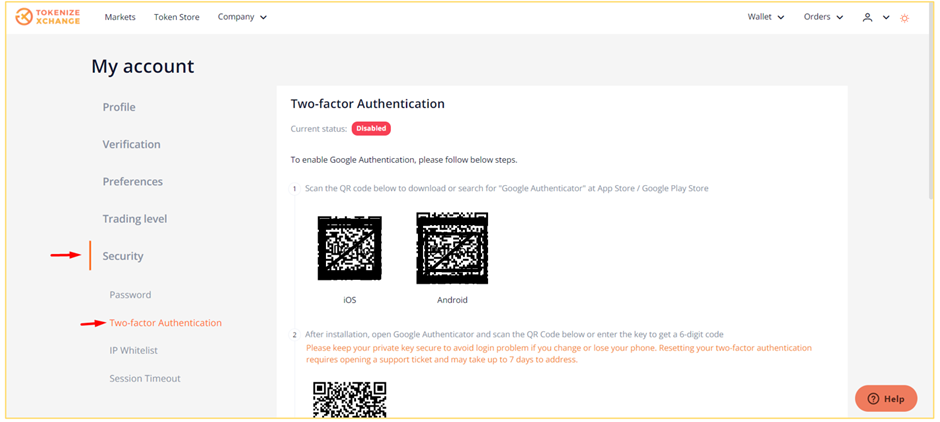 Step 3: Use your phone to scan the QR code to download the 'Google Authenticator' app. You can also search and download the app manually on the Apple AppStore or Google Play Store.


Step 4: Open the Google Authenticator app.
Select 'Get started'.
Scan the QR code provided on your Tokenize app (alternatively, you may also enter your Secret Key).
(example)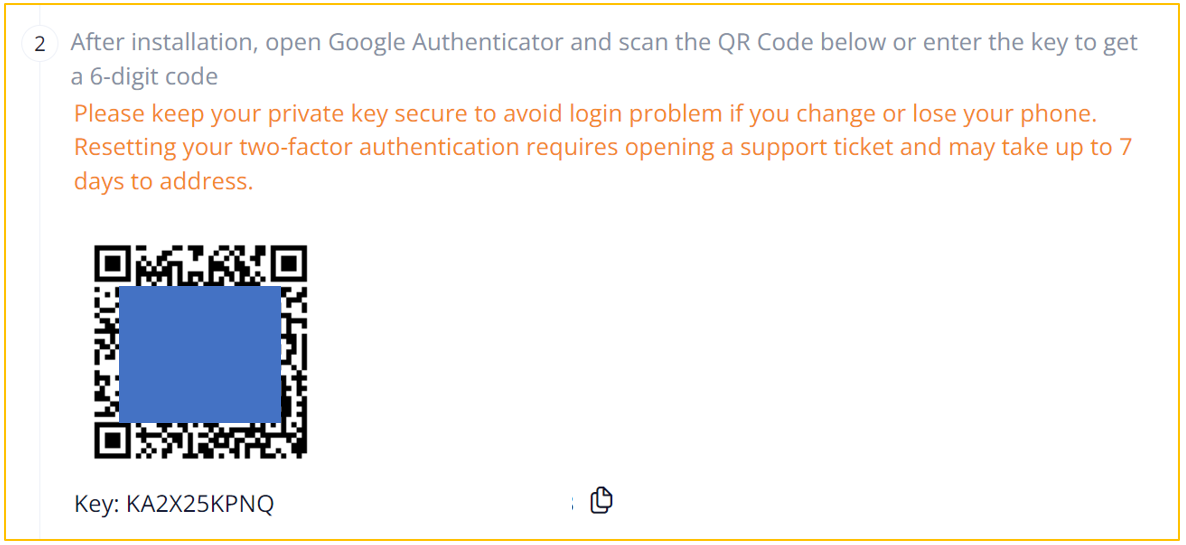 Once it is successful, you will see your Tokenize account listed in the app.
Important
Please ensure that your device time is synced to the Google Authenticator App. To do this, go to > App settings > Time correction for codes > Sync now.
Tip
Please be reminded to back up (save) the QR code and Secret Key. In the event where you lost or changed your device or uninstalled the Google Authenticator app, you can still use the QR Code/Secret Key to get a code to access your account. Resetting your 2FA requires opening a support ticket and may take up to 7 days.
Step 5: Enter codes sent to your email and generated by the Google Authenticator app. Once filled in, hit 'Confirm'.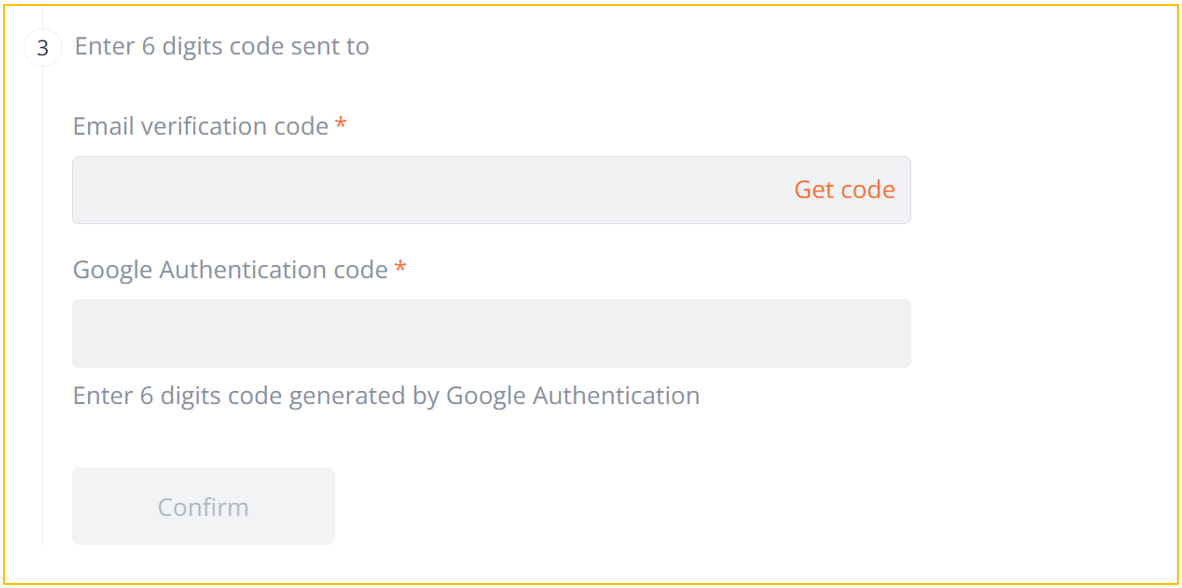 Once the 2FA has been successfully enabled, you will be logged out of your account and a green banner will appear.

Simply sign in again and enter a new 2FA code generated by the Google Authenticator app.