Step 1: Log in to your account and select 'Wallet' from the dashboard. Then, click 'Deposit'.
Step 2: Next, click 'Manage Bank Accounts' (you can add up to 10 local bank accounts)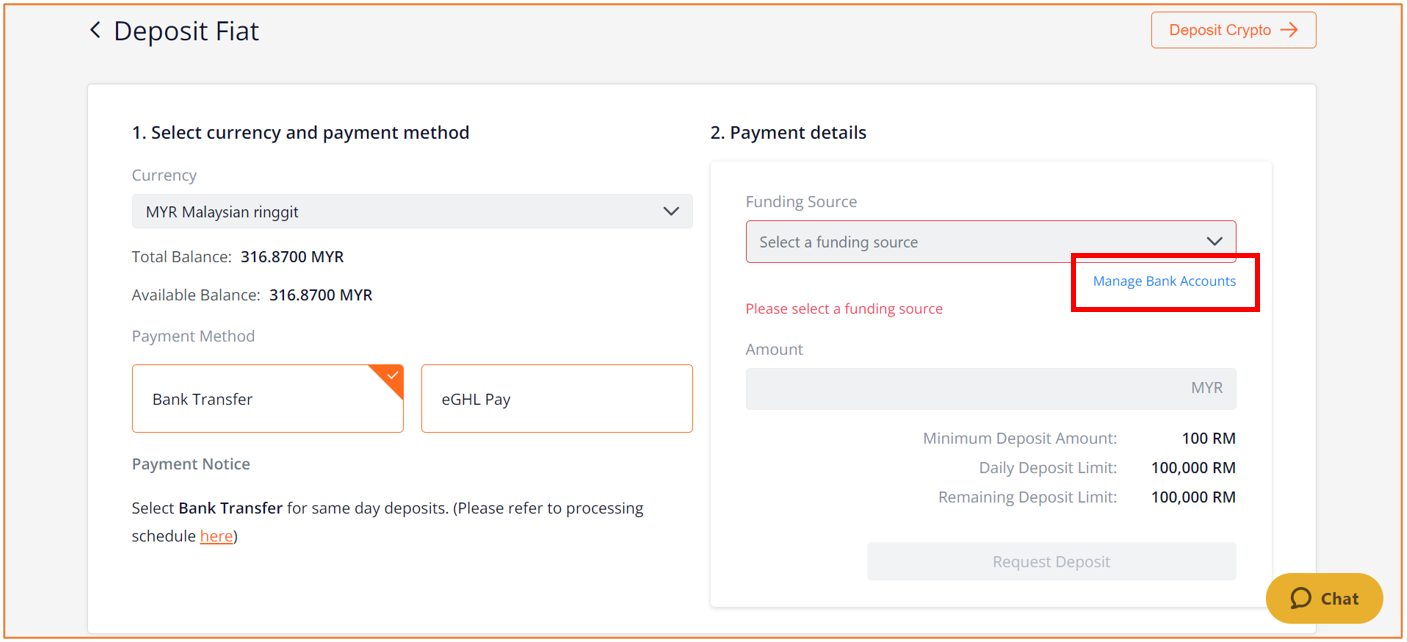 Step 3: Select your bank name from the drop-down list and enter your bank account number. Then, upload your bank statement that fulfils the stated criteria.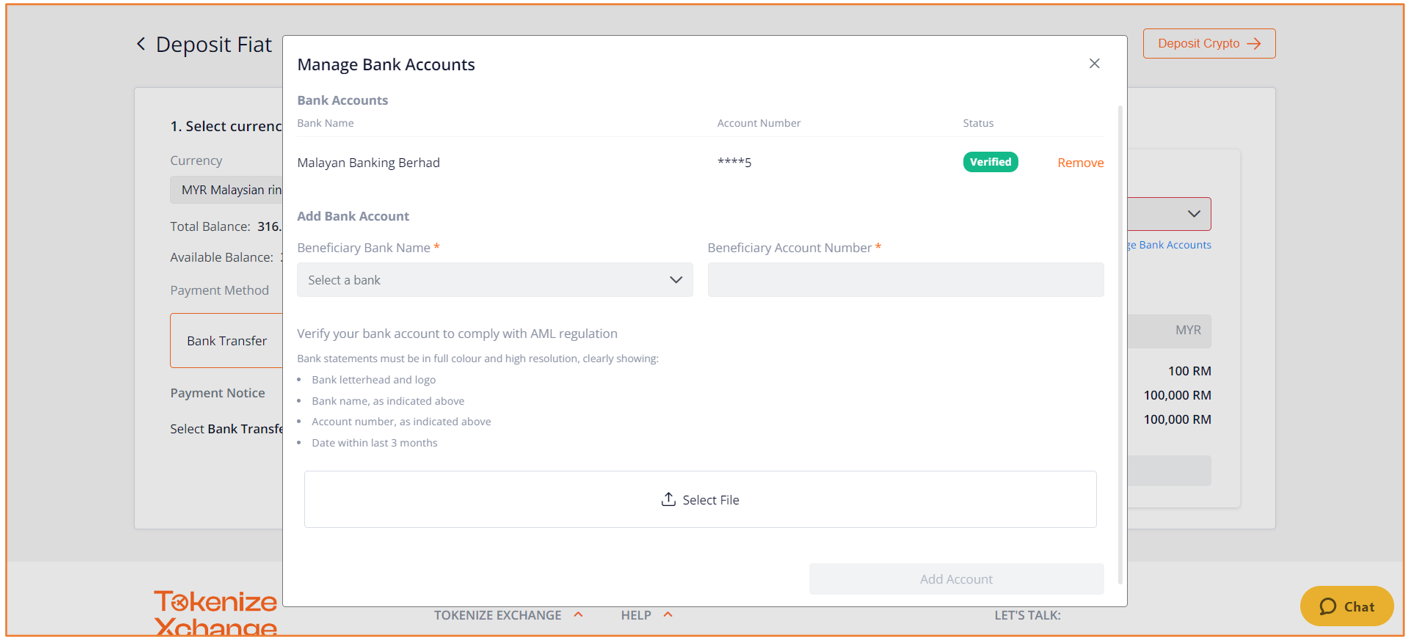 Step 4: Tap 'Add account' to complete the process.
You will receive an email notification when your bank account has successfully been verified or whether you are required to re-upload a new bank statement, if the document is invalid. Apart from your email inbox, don't forget to take a peek at your junk or spam folder too!