Part 1: Signing Up and Email Verification
Step 1: Download Tokenize mobile app on Google Play Store or Apple AppStore.
Step 2: Open the Tokenize app and set the country to 'Malaysia'.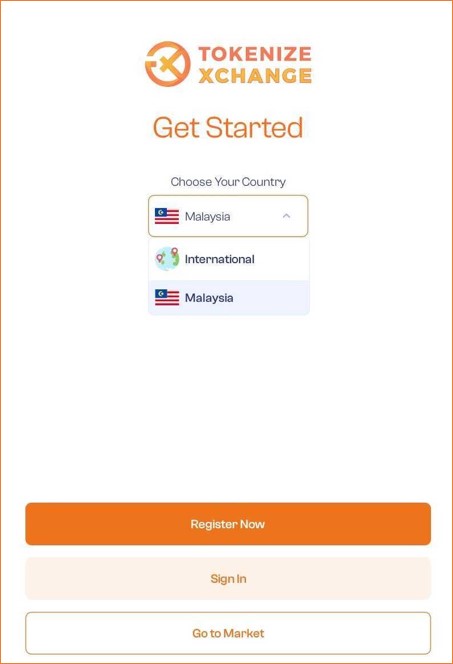 Step 3: Tap 'Register Now'.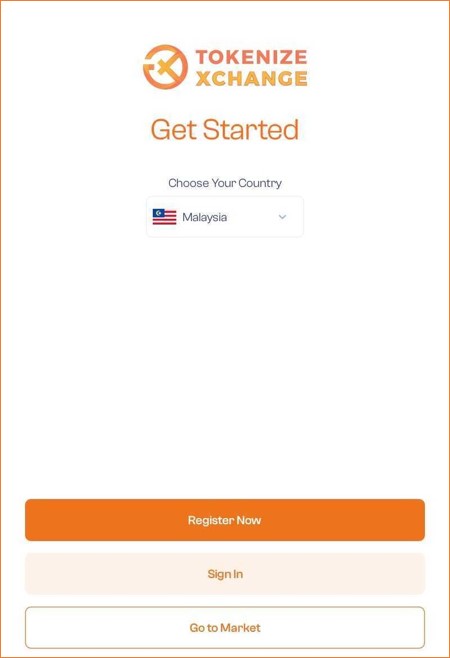 Step 4: Fill in your details. Once done, click 'Create Account'.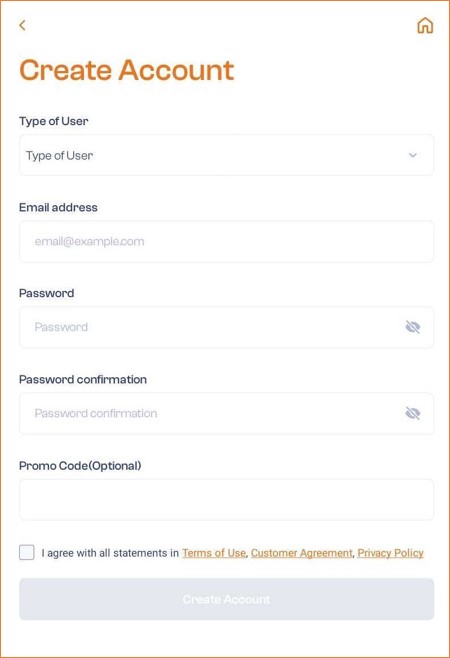 Step 5: You will receive an email in your inbox with the verification link. If you do not receive it within 5 mins, please check your Spam or Junk folder. Click on the 'Activate Account' button to verify your email address.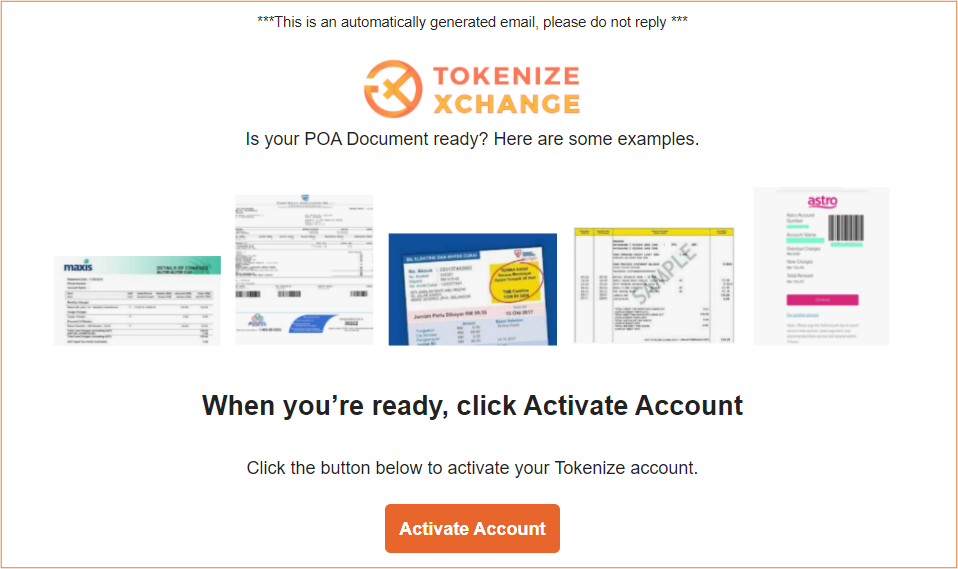 Part 2: Identity Verification
Once you have successfully signed up and verified your email address, you will need to verify your identity.
Step 1: Personal Information
Sign in to your account and enter your personal information. Make sure your name and address match with your personal documents. Tap 'Next' to proceed to document upload.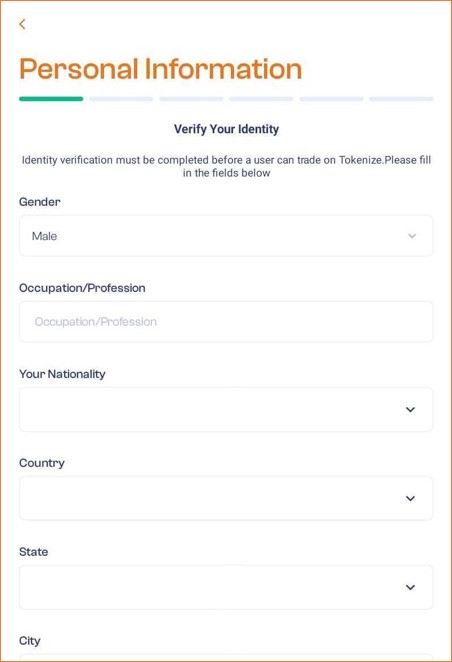 Step 2: Proof of Identity
Submit your personal documents to verify your identity.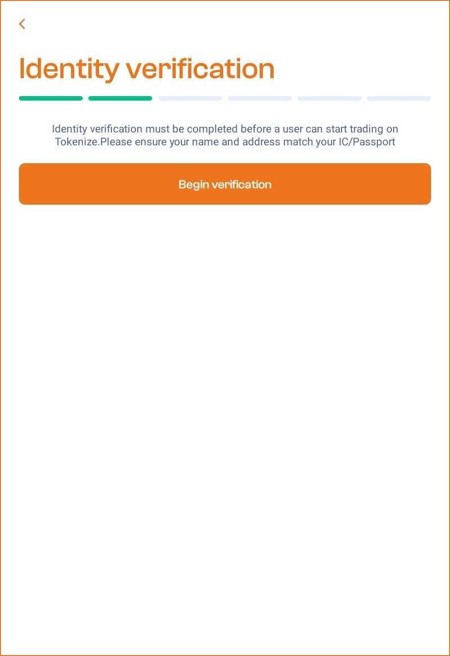 1. Photo ID: Choose your nationality and capture your NRIC (for Malaysian)/passport (for other nationalities) to verify your identity.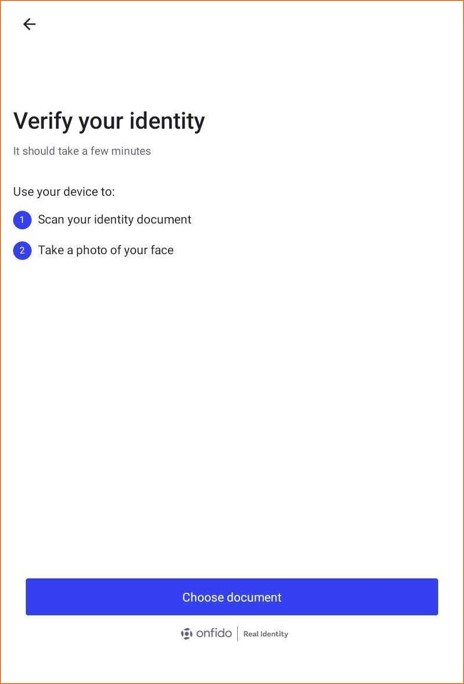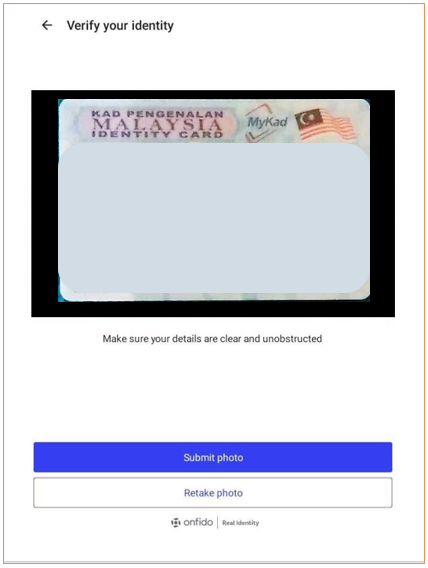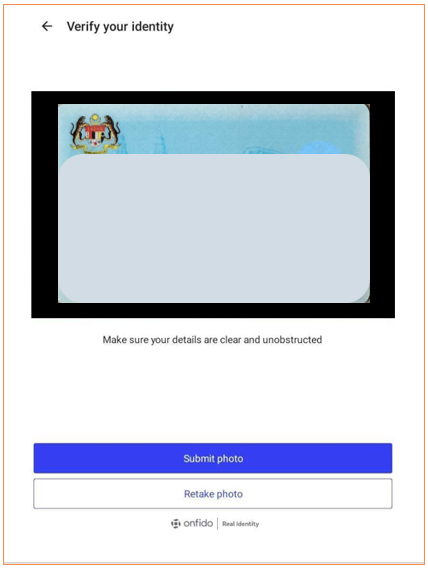 Note

✅ All submitted documents for your Identity Verification must be uploaded in Full Colour and High Resolution. These requirements are needed to ensure we can view your details for your account's evaluation.
❌ We DO NOT accept any other form of identity cards e.g., Work Permit, Employment Pass, driver's license, transport concession card, and tertiary student identity card.
2. Selfie: Take a selfie. Make sure your face is within the oval frame.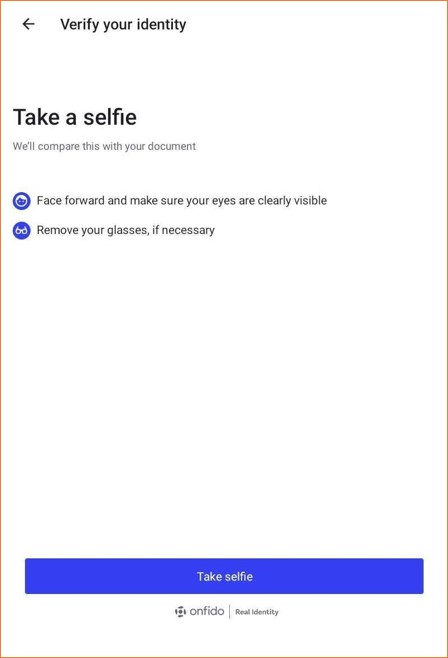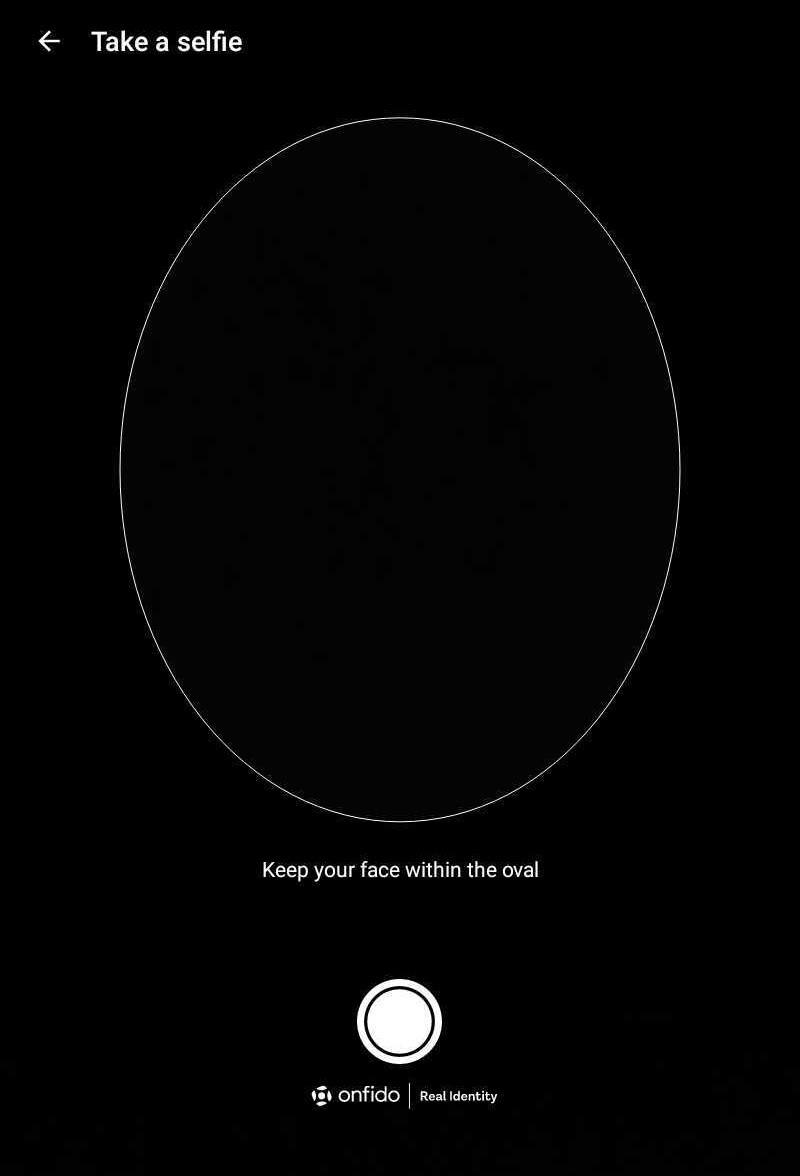 The photo must be clear and taken in a well-lit environment. Additionally, users must be dressed appropriately.
Step 3: Foreign Exchange Administration (FEA)
Complete the questionnaire.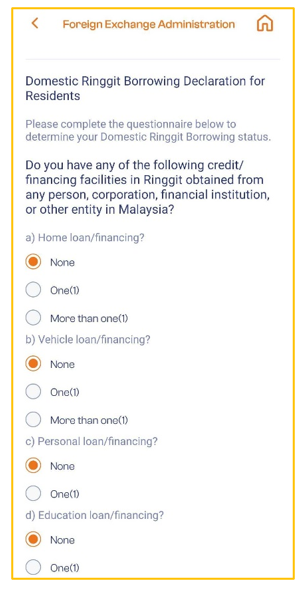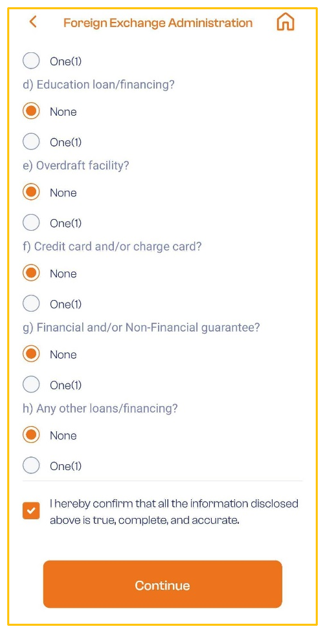 Step 4: Proof of Address
Tap 'Proof of Address' to upload your document. Only bills or statement in your name are accepted, read more requirements here.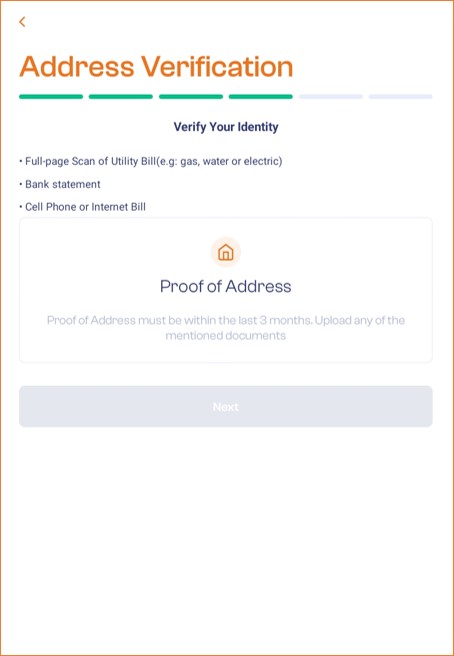 Step 5: Credit Report Consent
You will be directed to the Credit Report Consent page. Please tap 'More information here' to download and read the Consent Form before you tick and tap 'Next'.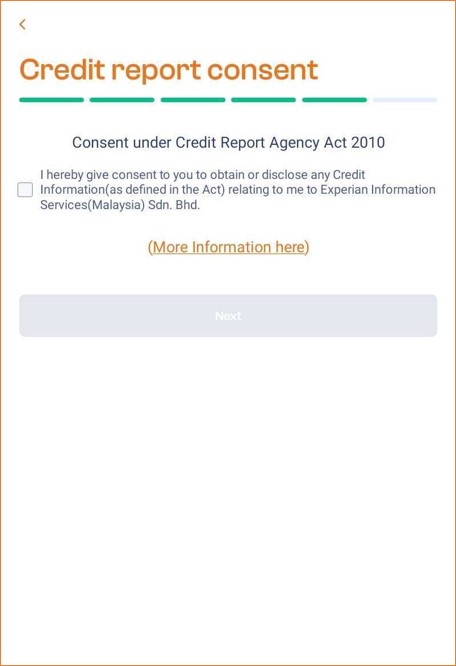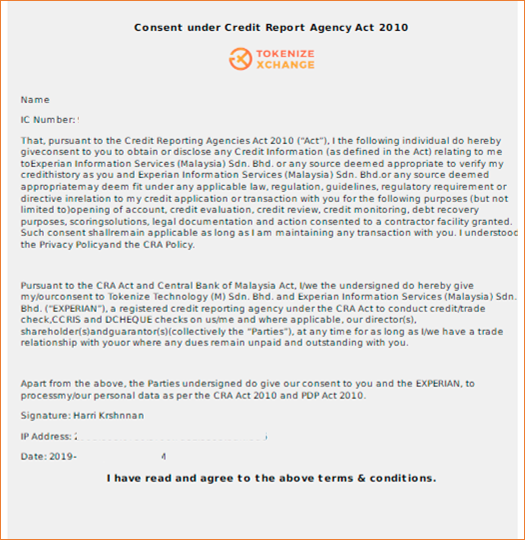 Step 6: Mobile Verification
To complete your account registration, mobile verification needs to be enabled.
Please key in your Mobile Number in the box provided, and click 'Send OTP' button to receive a one-time password.
Upon receiving the SMS of your OTP through your mobile phone, please enter the OTP and tap 'Next'.
You will get another notification if your OTP is correct. Your mobile number is now verified.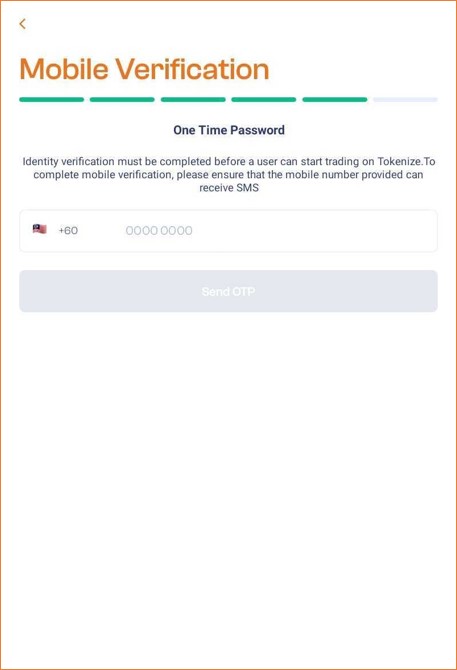 Please tap 'Complete Verification' to submit your application.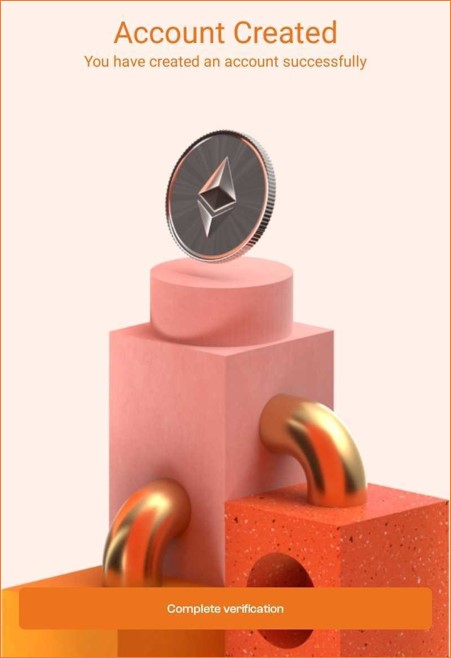 And you're done!
Now, you will be able to check out the Market Page while your account is under review. Please note to allow up to 3 working days for your account to be verified where you will be notified via email upon successful verification. Don't forget to check your Junk/Spam folder as well!