Step 1: Open your Tokenize app.
Step 2: Sign in to your Tokenize account.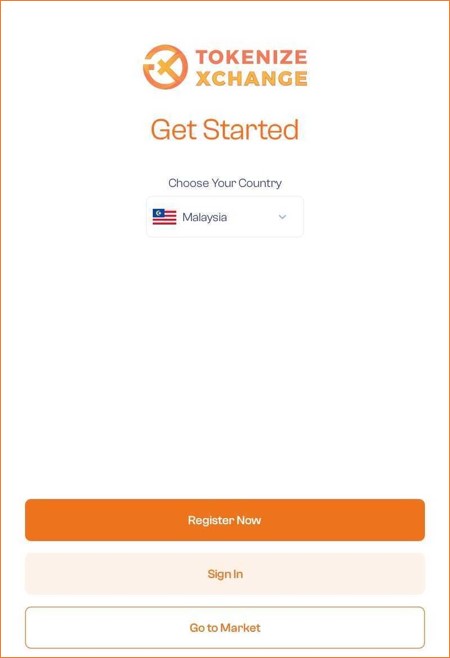 Step 3: Select 'Wallets' at the bottom of the screen. Then, choose 'Fiat'.
Step 4: Select 'Malaysian Ringgit'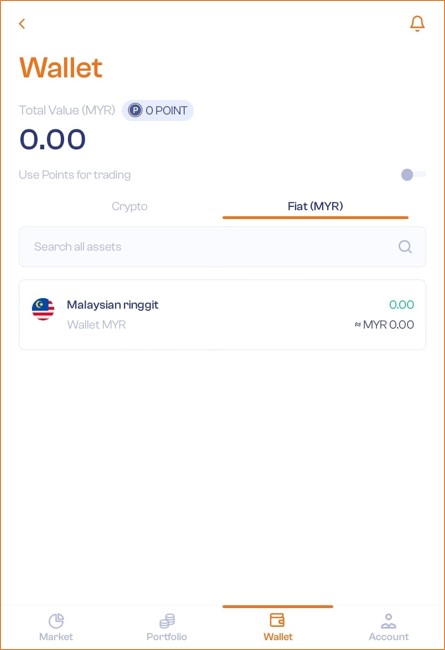 Step 5: Tap the 'Deposit' button.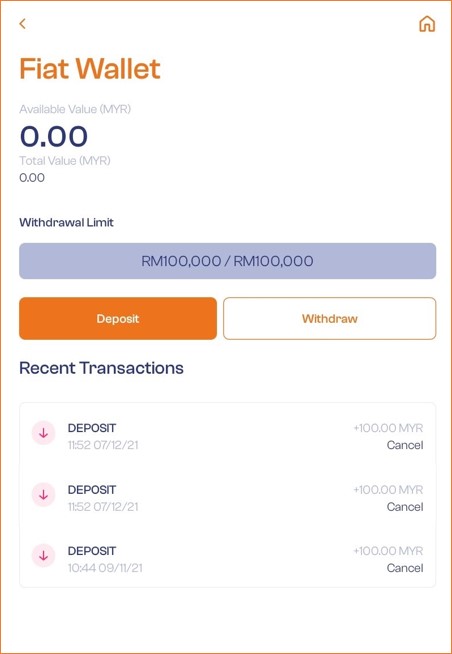 Step 6: Select 'Bank Transfer'.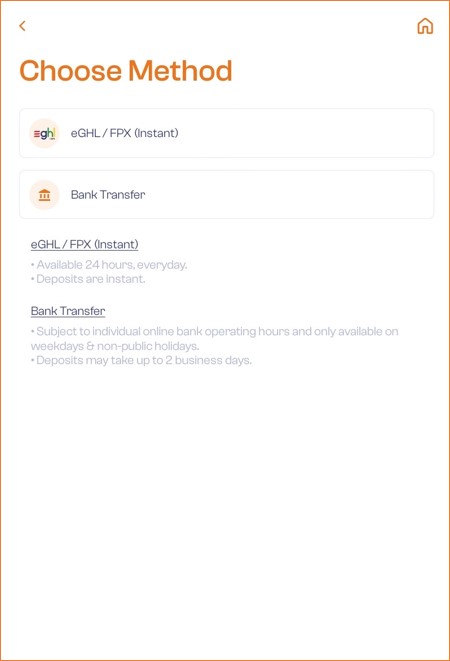 Step 7: Tap 'Bank Name' and then, 'Add bank account'.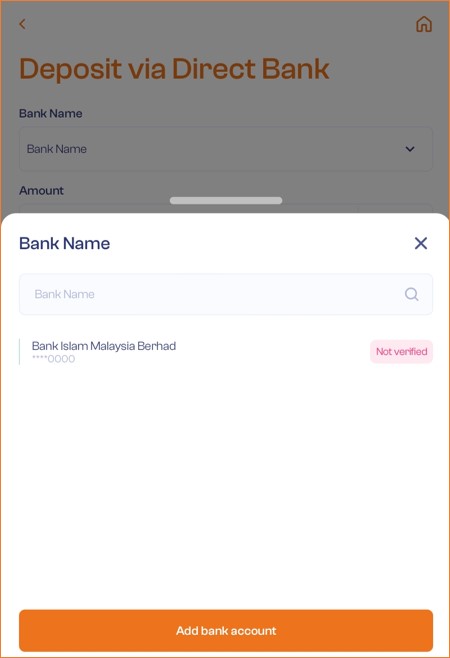 Step 8: Choose 'Bank name', fill in your Account Number and upload the relevant bank statement.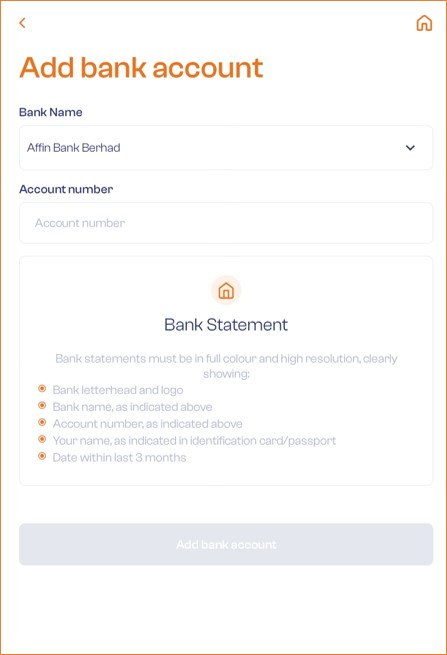 Please ensure that the bank statement includes these details:
Bank letterhead and/or Logo is visible
Bank name as indicated above
Account number as indicated above
Your full name
Statement dated within the last 3 months
Step 9: Tap 'Add bank account' to complete the process.
You will receive an email notification when your bank account has successfully been verified or whether you are required to re-upload a new bank statement, if the document is invalid. Apart from your email inbox, don't forget to take a peek at your junk or spam folder too!