You can withdraw your digital assets from your Tokenize wallet into your wallets on another exchanges with valid addresses.
Note:
2FA is required to perform digital asset withdrawal.
The processing fee is 0.1% from the digital asset amount or you can refer here for more info.
Please note that the withdrawal of digital assets is screened by a monitoring system in order to adhere to the compliance regulations set by the Securities Commission and this process will take up to 24 hours.
The withdrawal process also depends on the Digital Asset Blockchain processing time.
Step 1: Open your Tokenize app.
Step 2: Sign in to your Tokenize account.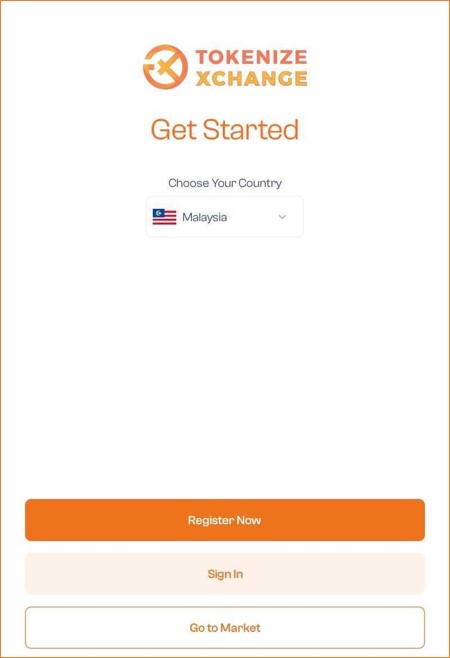 Step 3: Select 'Wallets' at the bottom of the screen.
Step 4: Select 'Crypto' tab at the top of the screen. Then, choose the digital asset of your choice.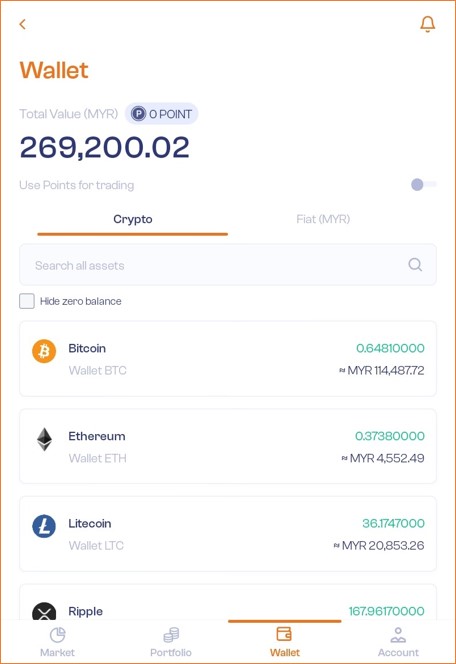 Step 5: Select the 'Withdraw' tab.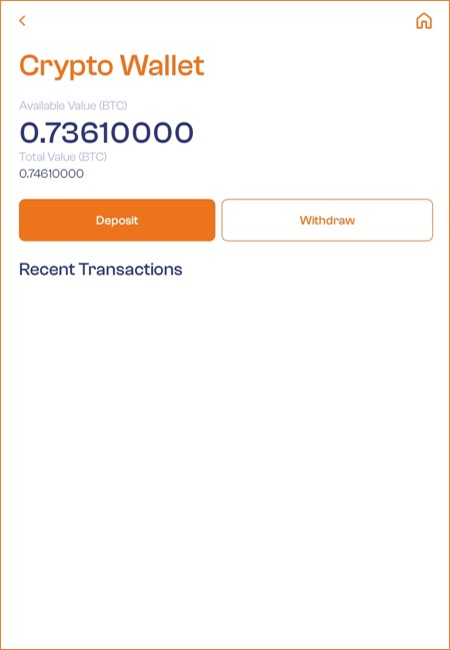 Step 6: Key in the details as below:
Address

A 26-35 alphanumeric address that is unique and will be the destination of your withdrawal (works like a bank account number). This can be obtained from the receiver's digital assets personal wallet or on exchanges.

Please ensure a correct alphanumeric address to avoid cancellation or delay in processing your withdrawal.

e.g: 0xEr1aBCd23Efg4hI56jkLMnO0p

* For Bitcoin Cash (BCH), only legacy address is acceptable


Destination tag

Only consists of numerical characters, applies to Ripple (XRP) only.

e.g: 1122334455 or 1234

Amount
Your withdrawal amount of digital assets. Please note to check on the total amount of withdrawal as 0.1% will be charged as withdrawal fees.
Beneficiary VASP
Name of the Virtual Asset Service Provider (VASP). Tokenize Malaysia is an example of VASP. Read more here.
Beneficiary name
Name of the person/company/legal entity that you want to send the digital asset to.
Internal transfers
Tick this box if you are making a withdrawal to another Tokenize wallet where you can enjoy zero withdrawal fee.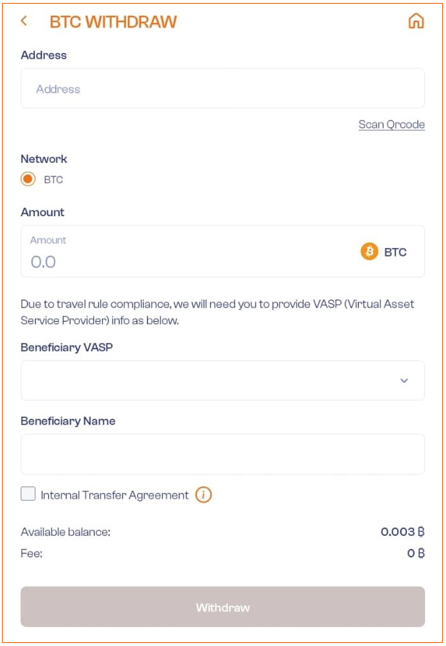 Step 7: Please check your email inbox for the withdrawal confirmation email. Once you tap on the confirmation link, you will be asked to key in the 2FA code that can be retrieved from your Google Authenticator app.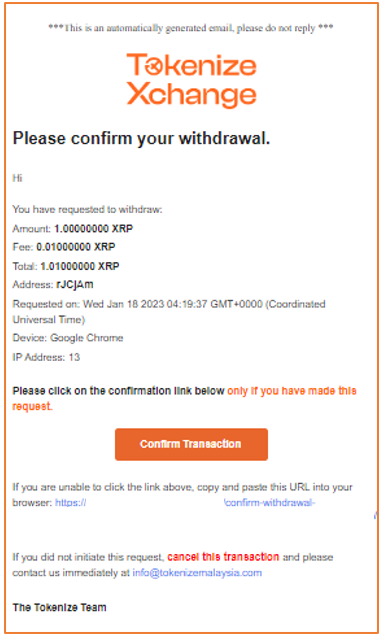 Step 8: After you tap the link to confirm the transaction, another email will be sent to you as shown below.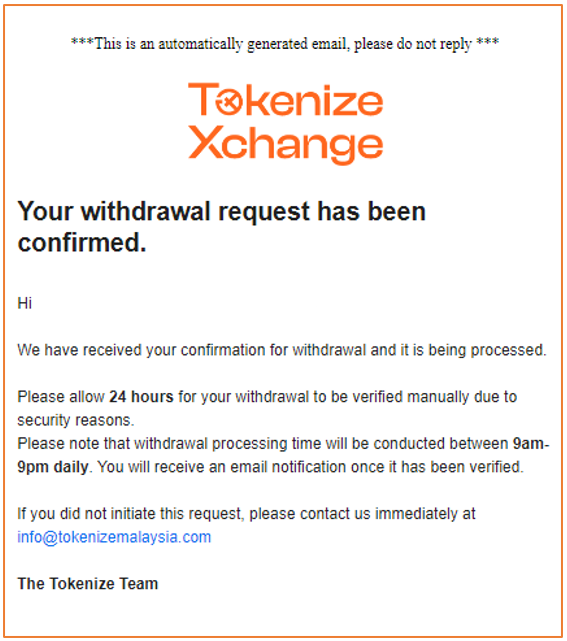 Step 9: You can also check your digital asset withdrawal history by tapping 'Wallets' > choose 'Crypto' > select your digital asset of choice.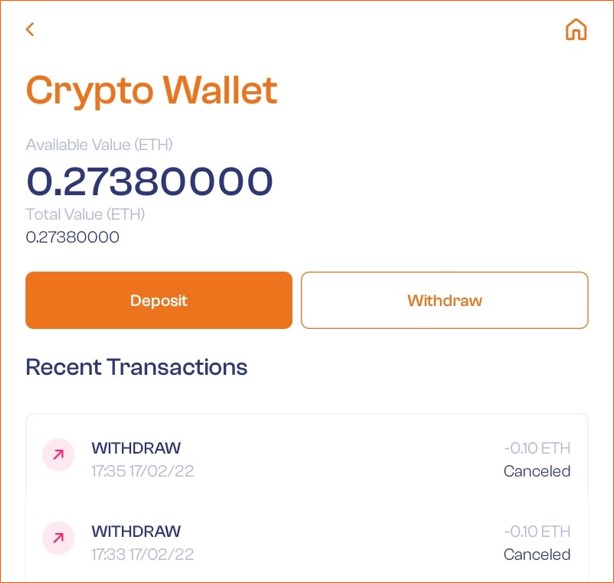 Status guide

Confirm: Your withdrawal is successful.
Pending: You have yet to confirm the withdrawal via a confirmation email sent to you.
In-transit: Your withdrawal has been confirmed and is currently being processed. Users should be aware that coin withdrawal depends on the Digital Asset Blockchain processing time and may take up to 24 hours.
Cancel: Your withdrawal has been cancelled.
Important
Please verify and ensure that the recipient's address is correct. We CANNOT refund an incorrect withdrawal. DO NOT withdraw directly into a crowdfund or ICO.