Digital asset deposit is transferring your assets from other exchanges or wallet into your Tokenize Wallet. Here, we provide the steps to get your digital asset wallet address.
Step 1: Open your Tokenize app.
Step 2: Sign in to your Tokenize account.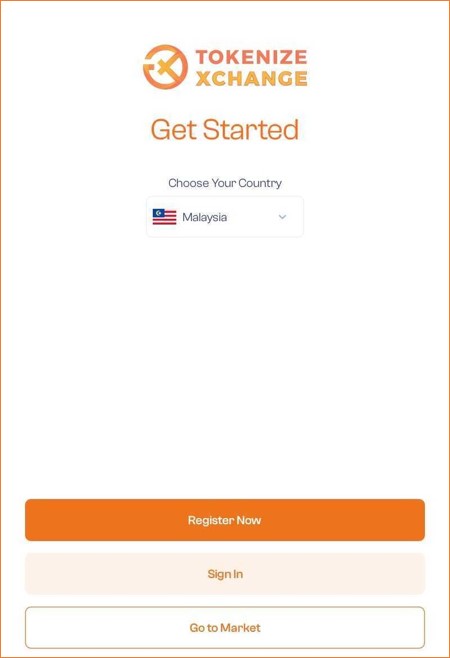 Step 3: Select 'Wallets' at the bottom of the screen.
Step 4: Select 'Crypto' tab at the top of the screen.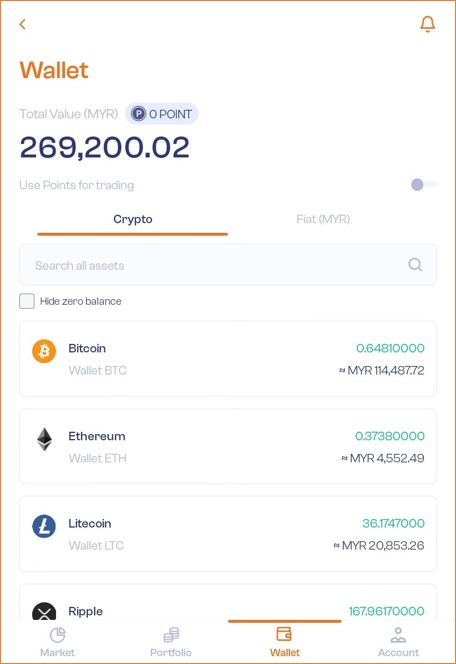 Step 5: Select the digital asset of your choice.
Step 6: Select the 'Deposit' tab.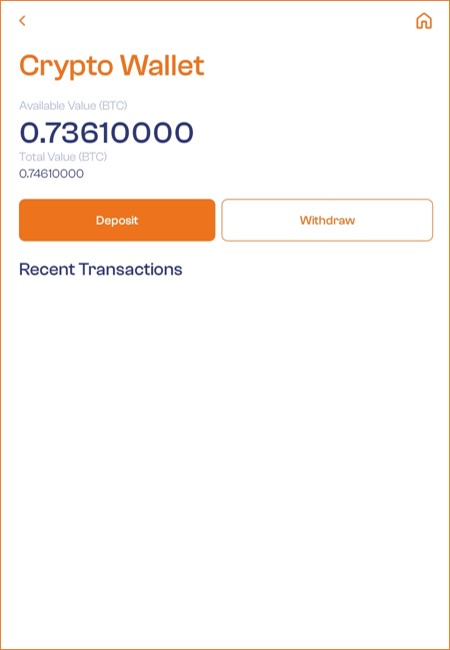 Step 7: The deposit page will appear. You can copy the address or scan the QR Code to transfer digital assets from an external wallet to your Tokenize account.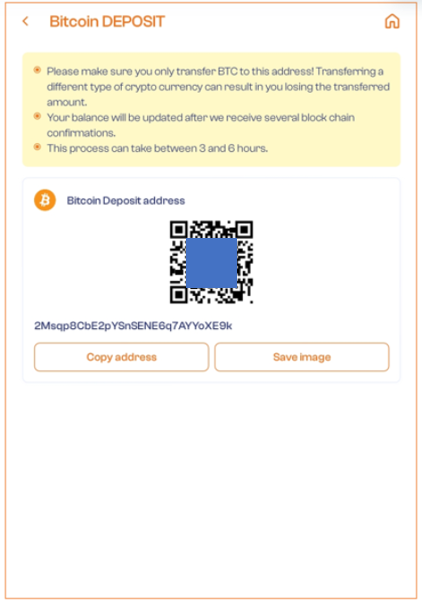 Address

Your destination of deposit usually consists of alphanumeric characters which is the combination of alphabets and numbers which works like bank account number.

e.g: 392MsaAaTJzeAF4KrBuaPkBUGkyFX

Destination tag

Only consists of numerical characters (applies to Ripple (XRP) only)

e.g: 1122334455 or 1234

Network

BCH: BCH network
BTC: BTC network
ETH: ERC20 network
LTC: LTC network
SOL: SOL network
UNI: ERC20 network
XRP: XRP network
Warning

For Ethereum (ETH) and Uniswap (UNI) transfer, we only support the ERC-20 network. Please avoid choosing BSC, BEP2, BEP20 or other networks when transferring your coins to prevent a total loss of the deposited amount. Tokenize will not be liable for the loss.
Step 8: Go to your wallet on other exchanges and make a withdrawal of digital asset from your account to deposit into your Tokenize Account.
Important
It's very important to key in the
correct
address for your deposit AND deposit the specific cryptocurrency into the selected address.
Transferring to an incorrect address or a different type of cryptocurrency will result in the total loss of the amount being transferred. Tokenize will not be responsible for this loss.
In the case of wrong destination tag (for XRP), Tokenize may be able to assist to recover the deposit amount but a minimum fee of RM200 will be imposed for administration fee.