Step 1: Open your Tokenize app.
Step 2: Sign in to your Tokenize account.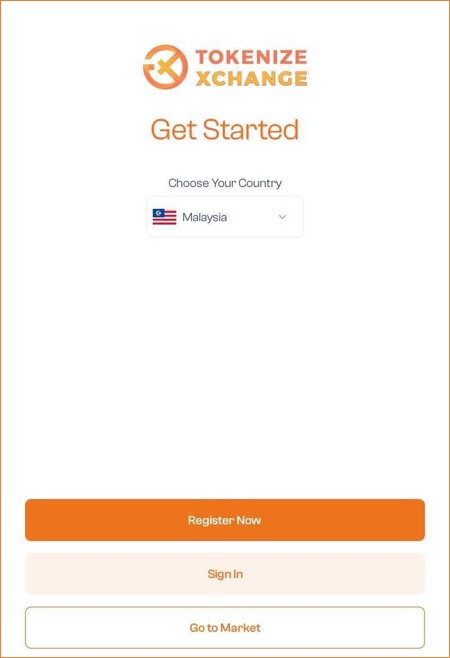 Step 3: Select 'Wallets' at the bottom of the screen. Then, choose 'Fiat'.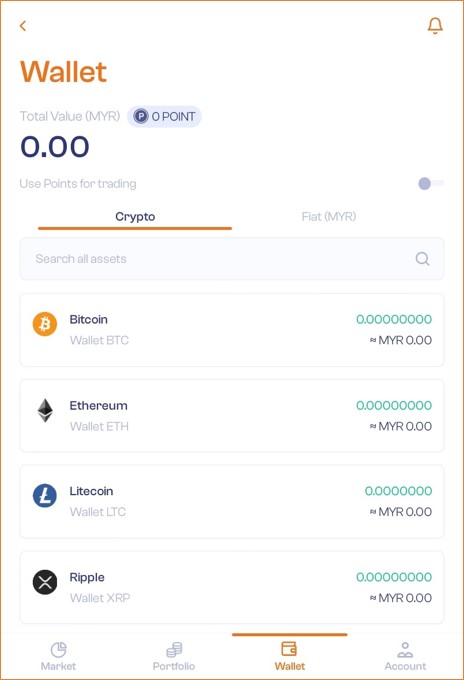 Step 4: Select 'Malaysian Ringgit'.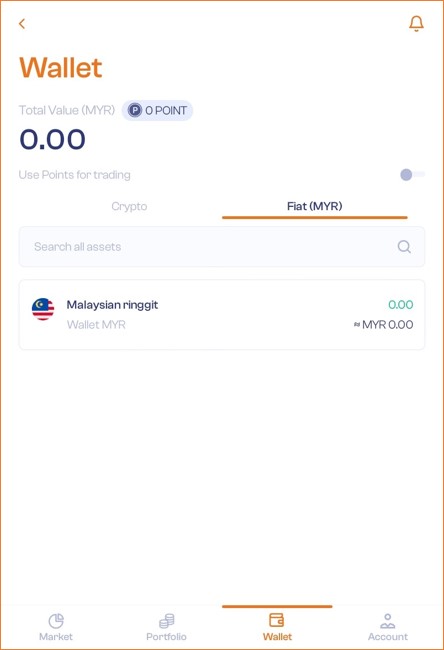 Step 5: Tap the 'Withdraw' button.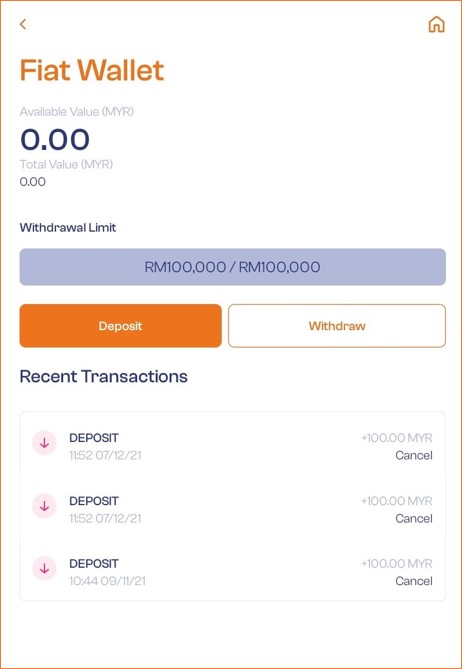 Step 6: Choose 'Bank transfer'.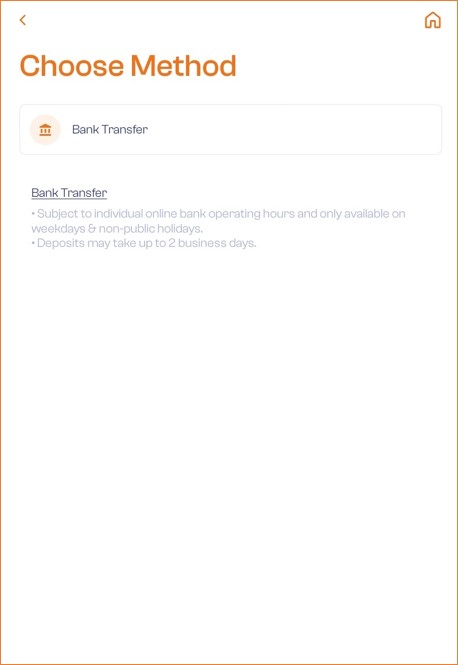 Step 7: Select which account you would like the funds to be credited into.
Step 8: Enter your desired withdrawal amount. Please note that the minimum withdrawal limit is RM300.00 and the maximum daily withdrawal amount is RM100,000.00.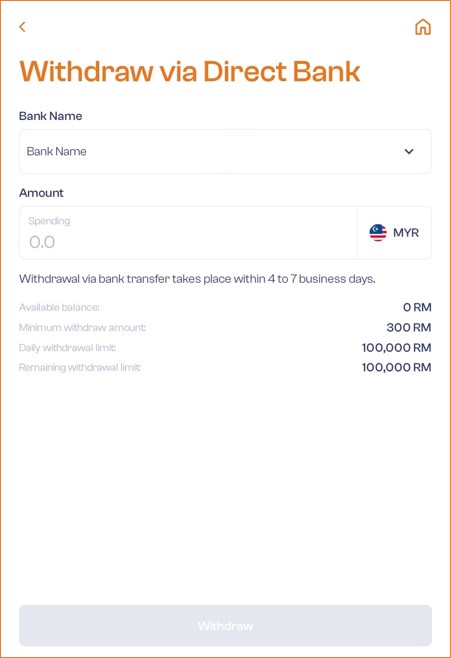 Step 9: Tap 'Withdraw' to complete the process.
You will receive an email once your withdrawal has been confirmed.
For more info, visit our Fiat Deposit and Withdrawal Processing Time here.
Announcement
Effective 8 August 2022, Tokenize implements the prohibition of same day and/or simultaneous deposit and withdrawal policy. Any withdrawal of funds from your Account that originated or derived from the deposit of funds within the interval of twenty-four (24) hours is strictly prohibited. Read our Customer Service Agreement here.