Important
You are reminded to only deposit from your own bank account. Depositing from another person's bank account will incur you an admin fee of RM50 for the refund process.
Fiat deposit through bank transfer consists of 2 parts:
Making a deposit request on Tokenize platform. (Step 1 - 8)
Performing an online bank transfer on your internet banking site. (Step 9)
Step 1: Open your Tokenize app.
Step 2: Sign in to your Tokenize Account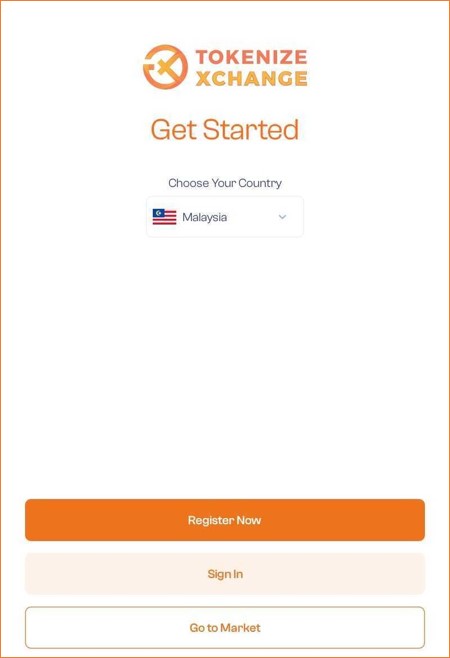 Step 3: Select 'Wallets' at the bottom of the screen. Then, choose 'Fiat'.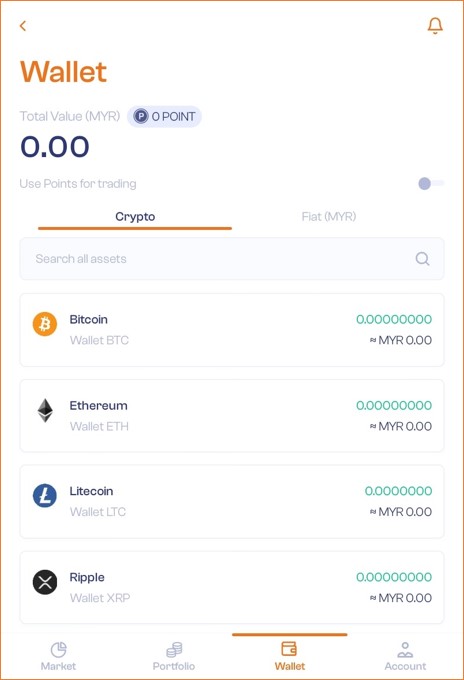 Step 4: Select 'Malaysian Ringgit'.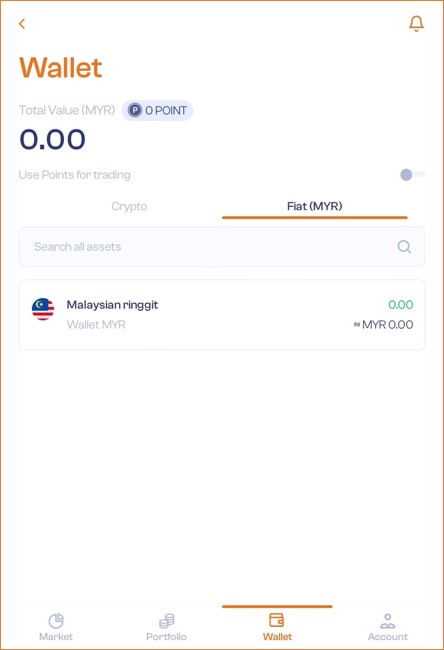 Step 5: Tap the 'Deposit' button.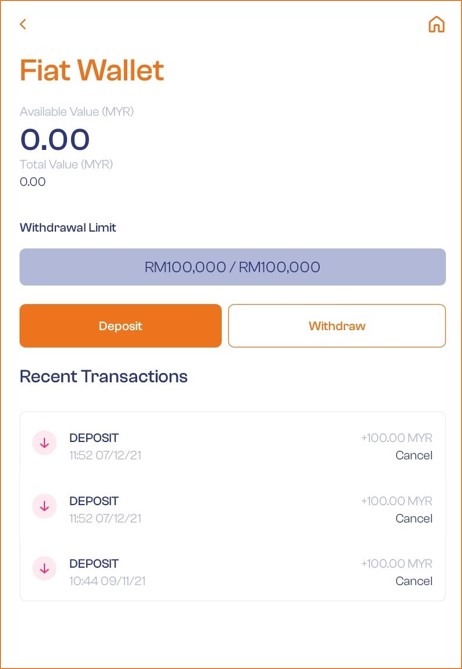 Step 6: Select 'Bank Transfer'.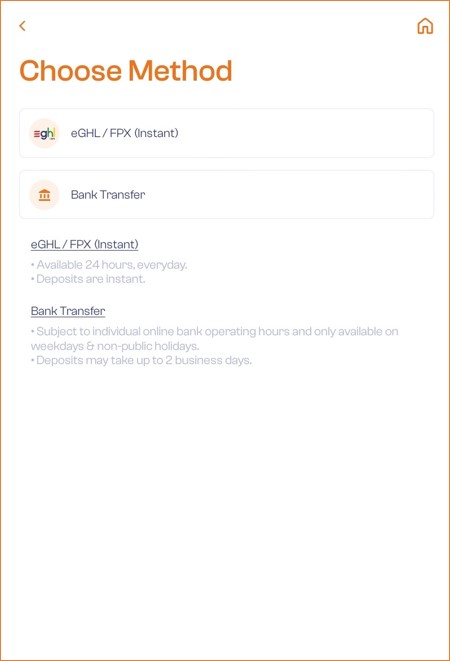 Step 7: Select which bank account you would like the funds to be deposited from. Next, enter the deposit amount. Please note that the minimum deposit amount is RM100 and the maximum daily deposit amount is RM100,000.
Step 8: Tap 'Deposit' to create a deposit request.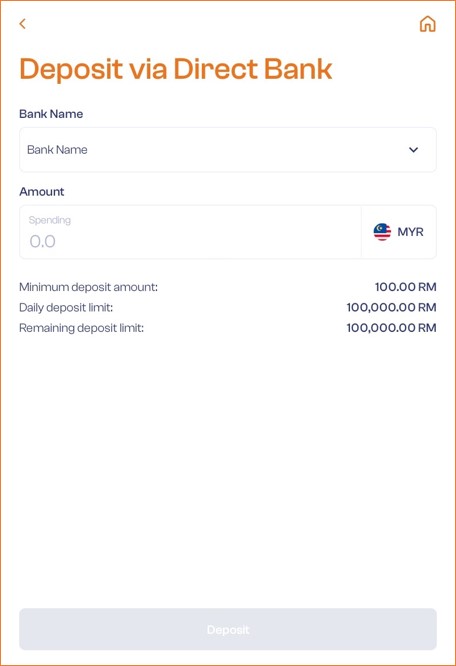 Step 9: You will receive an email from Tokenize and required to login to your online banking site to perform an online bank transfer.
Important
Please note to enter the correct deposit amount and memo/reference code for your funds to reach your Tokenize account.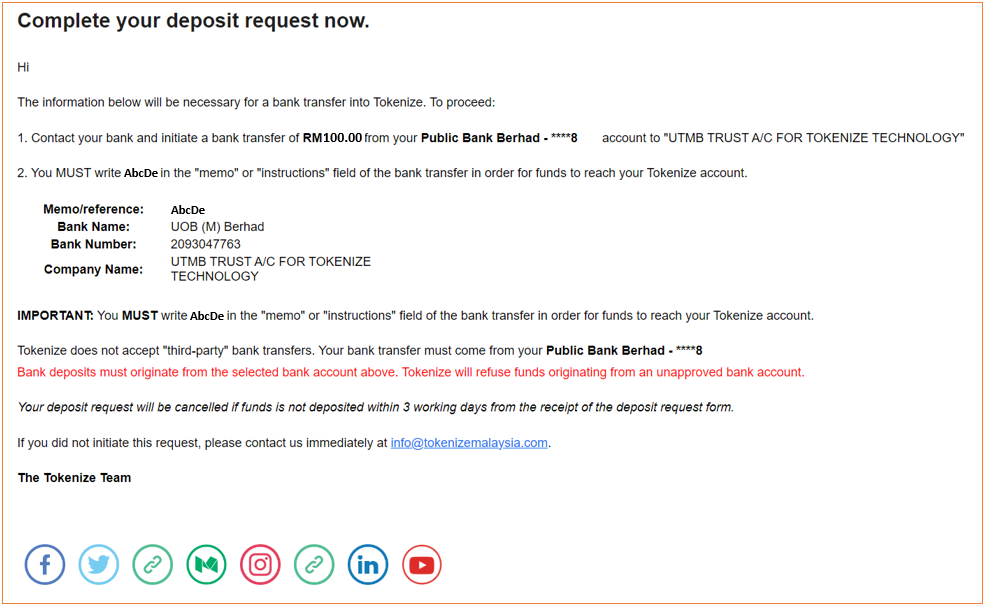 For the deposit processing time, see here.
You will be notified via email once your deposit has been allocated.