Resetting the Two-Factor Authentication (2FA) is required when you are locked out of your account as a result of uninstalling the Google Authenticator app and not backing up your Secret Key, or perhaps losing, replacing or formatting your phone.
How to reset
Send us an email to support@tokenizemalaysia.zendesk.com and provide the following documents:
A coloured copy of your IC (for Malaysian) or passport (non-Malaysian)(front and back)
A selfie photo with your IC or passport and a piece of paper written "Tokenize, Reset 2FA, today's date dd/mm/yyyy"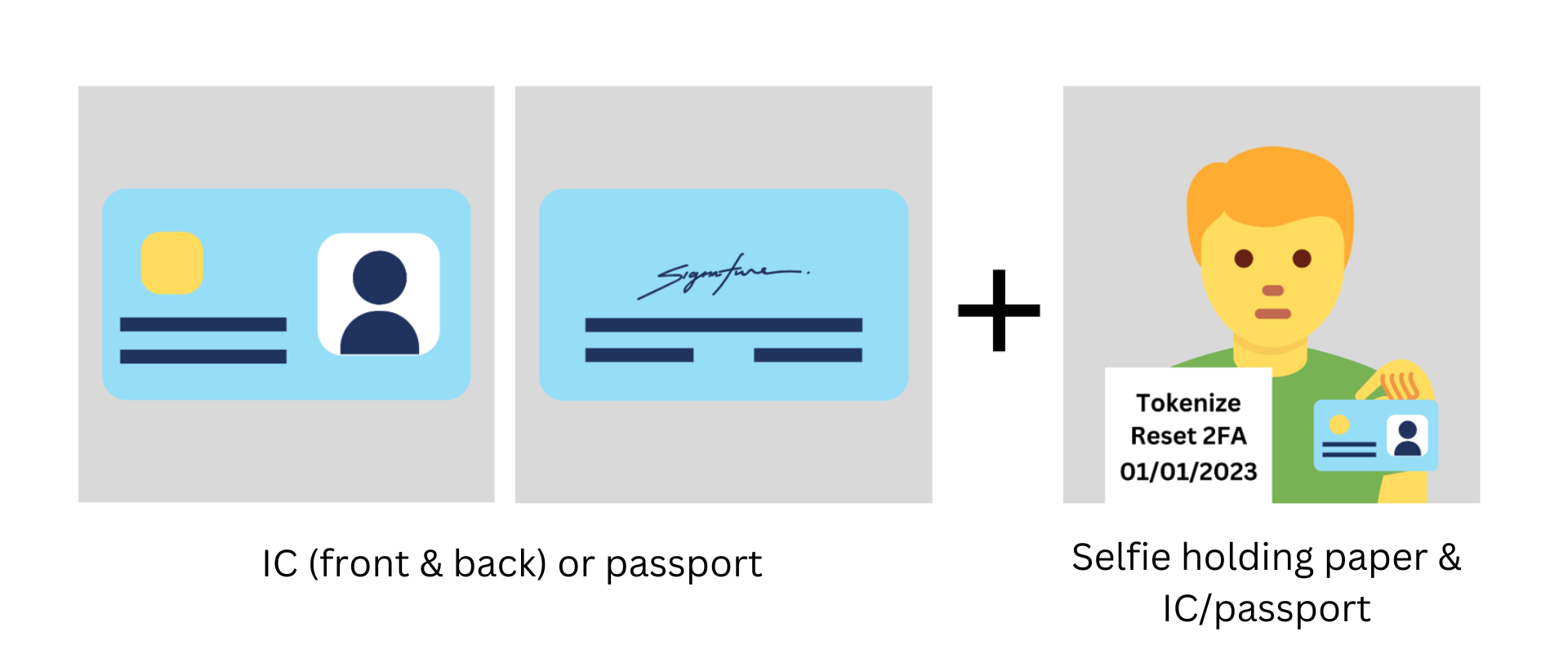 Once you have received an email from us notifying that your 2FA has been reset, you can try signing in again to your account.
Warning
The process may take up to 7 days, so please be reminded to always back up (save) your Secret Key right after enabling 2FA.
Note
Please enable the 2FA again after gaining access to your account. It is needed to secure your Tokenize account and its activation is compulsory for Digital Asset Withdrawal.