IP Whitelist is a security feature intended for limiting & controlling access to your Tokenize account only to trusted users or devices. Adding IP addresses to the whitelist means you will only be able to place orders or withdraw funds from the verified addresses.
Note
2-Factor Authentication (2FA) must be enabled to add or remove an IP address from the list.
Here
is how.
Step 1: Open your Tokenize App.
Step 2: Sign in to your Tokenize Account.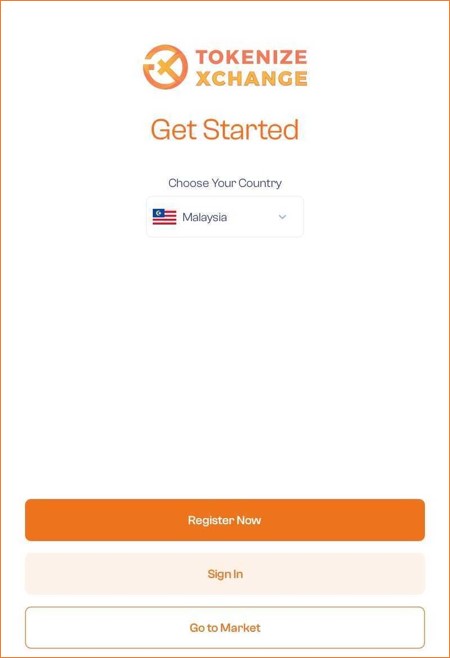 Step 3: Select 'Account' at the bottom, right of the screen.
Step 4: Choose 'IP Whitelist'.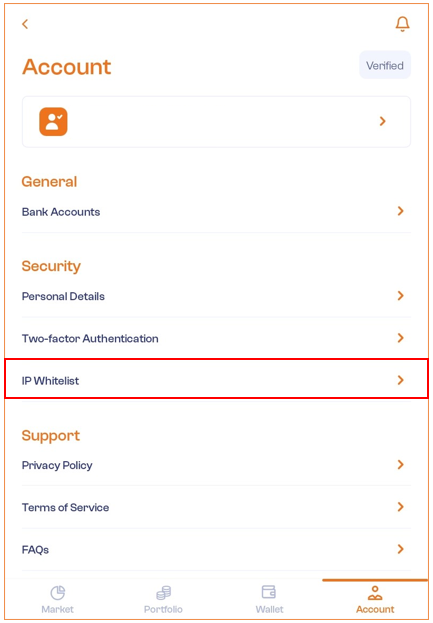 Step 5: Add your IP Address in the provided field. Then, enter the authentication code generated by the Google Authenticator app that you have downloaded on your device when enabling 2FA. Once done, tap 'Add IP address'.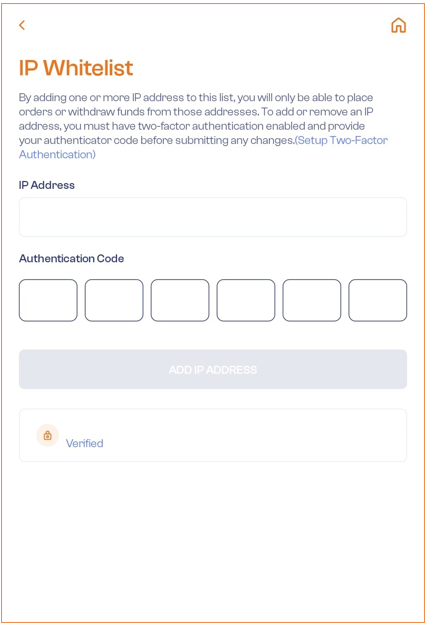 After the adding process is complete, your IP address will be displayed in the list as verified.
If there is any login from IP addresses not registered in the list, you will receive an email notifying the sign in attempt. If the login is your own activity, no action will be necessary other than adding the new IP address by following the steps above.
However, if you suspect someone is trying to break into your account, you may choose to disable your account through the email and you are advised to contact our Support immediately.