A deposit transaction may be under 'Pending' status when you create a fiat deposit request via Bank Transfer on Tokenize but do not proceed to perform fund transfer on your online banking website.
If you do not wish to complete a pending deposit transaction, you may choose to cancel it by following the steps below:
Step 1: After logging into your account, tap on the 'Wallet' tab at the bottom of the page.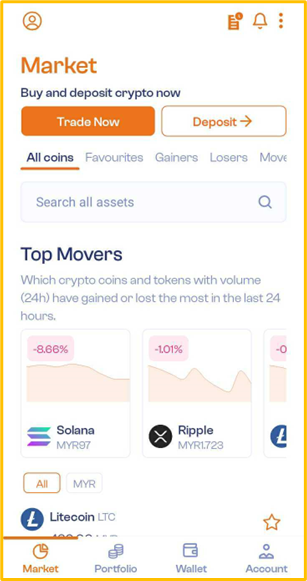 Step 2: Tap on 'Fiat (MYR)'.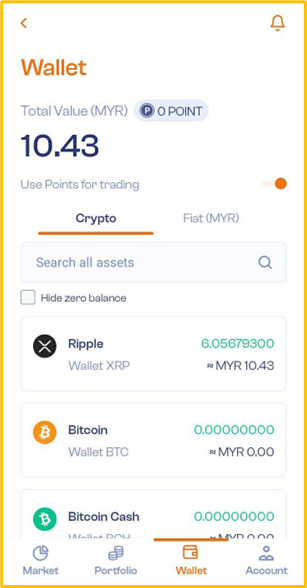 Step 3: Tap on 'Malaysian Ringgit'.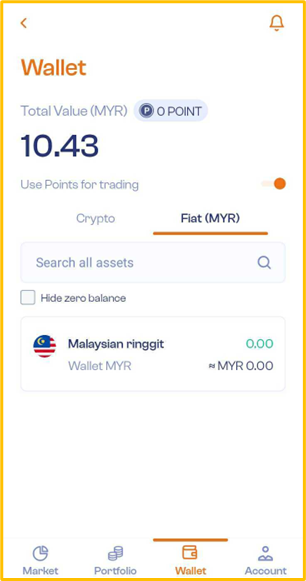 Step 4: This will show the list of your Fiat Transaction History. In the list, you may see transaction that is under 'Pending' status. Tap on a transaction that you wish to cancel.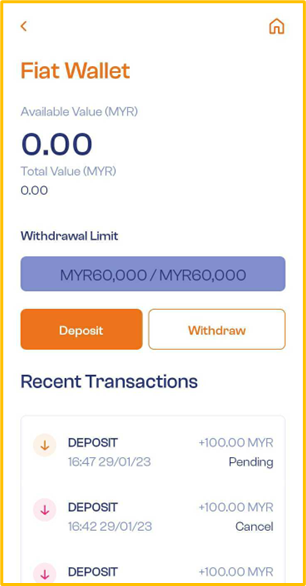 Step 5: To cancel the Pending Deposit Transaction, tap the 'Cancel' button.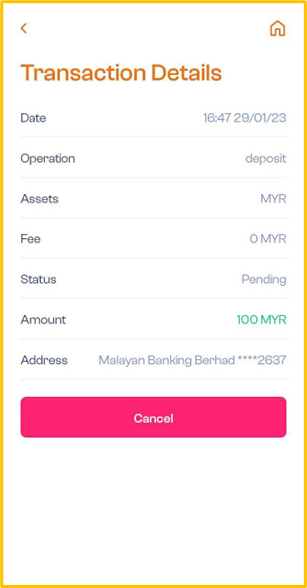 Step 6: Tap on 'Yes' to confirm your Pending Deposit Transaction cancellation.