A deposit transaction may be under 'Pending' status when you create a fiat deposit request via Bank Transfer on Tokenize but do not proceed to perform fund transfer on your online banking website.
If you do not wish to complete a pending deposit transaction, you may choose to cancel it by following the steps below:
Step 1: After logging into your account, click on 'Wallet', then choose 'Transaction History'.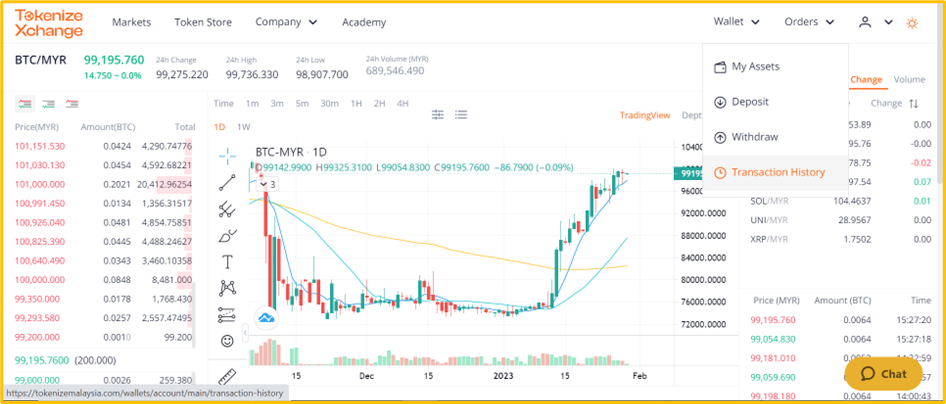 Step 2: Click on 'Fiat'.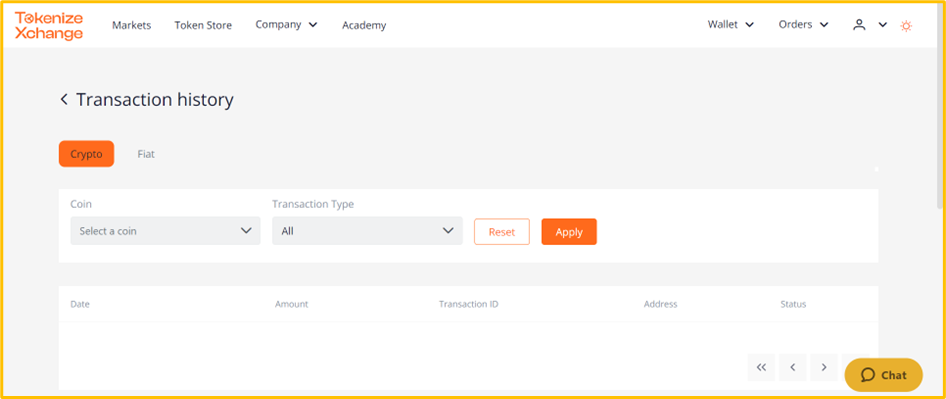 Step 3: Under Coin, choose 'MYR (Malaysian Ringgit)'. Then, click on 'Apply'.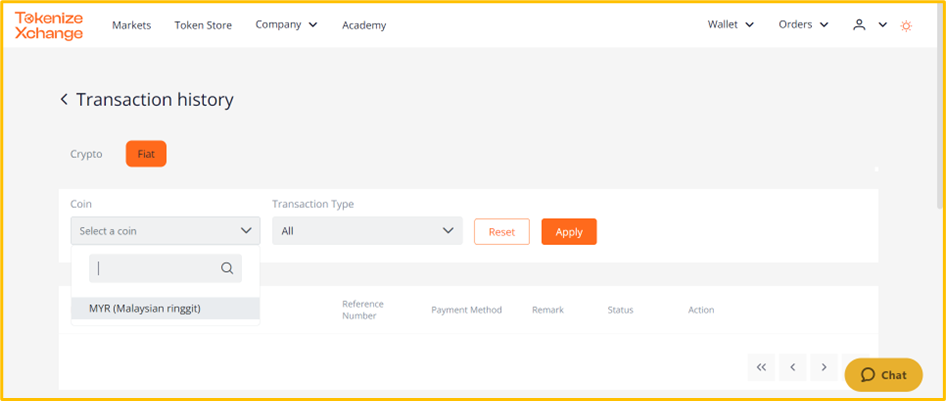 Step 4: This will show the list of your Fiat Transaction History. In the list, you may see transaction that is under 'Pending' status. To cancel your Pending deposit request, click the 'Cancel' button.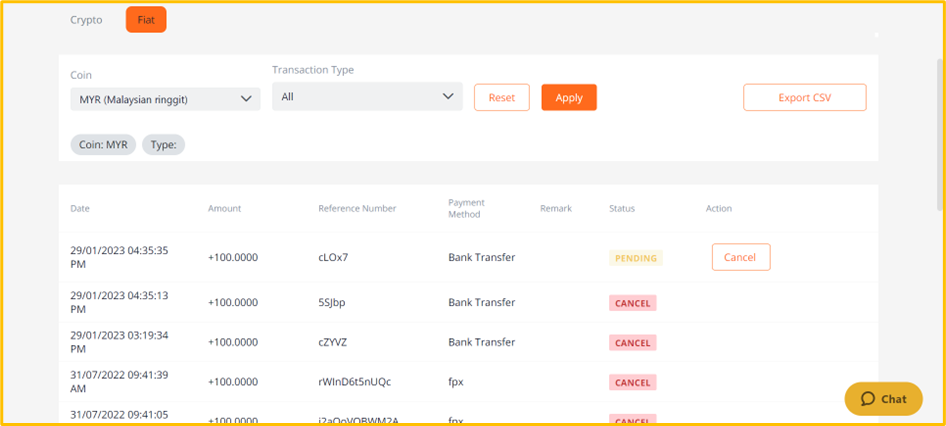 Step 5: Click 'Confirm' to confirm your Pending Deposit Transaction cancellation.