Step 1: After logging in to your account, click on 'Wallet', then choose 'Transaction History'.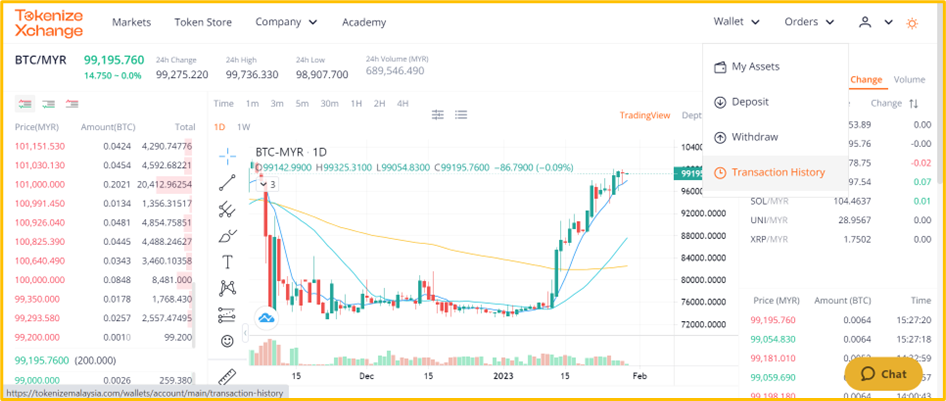 Step 2: Click on 'Fiat'.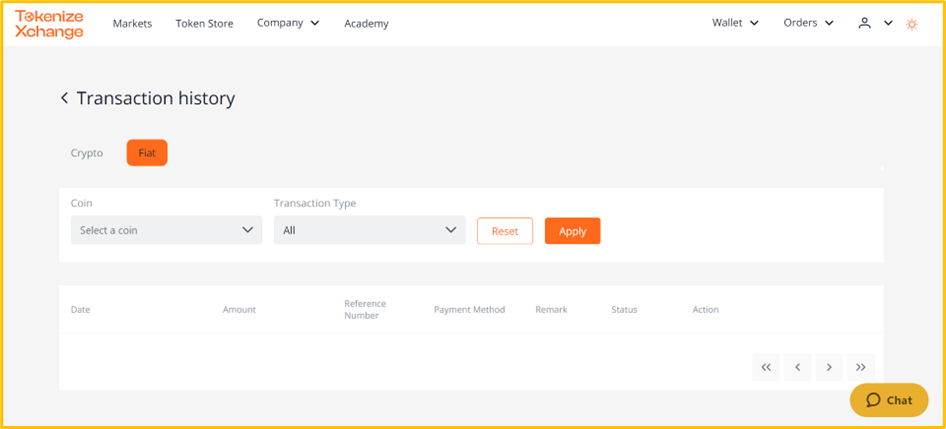 Step 3: Under Coin, choose 'MYR (Malaysian Ringgit)'. Then, click on 'Apply'.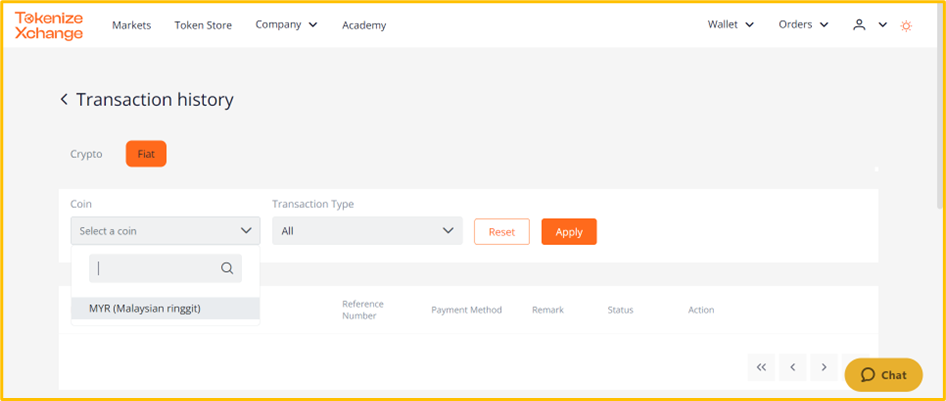 Step 4: Your Fiat Transaction History will appear. Under the status section, you may be seeing these few statuses as listed below: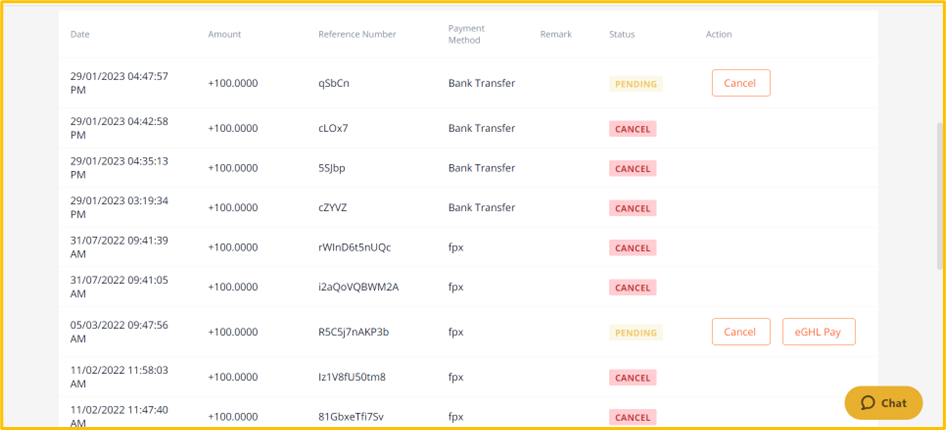 Status guide
Confirm:
Your fiat transaction has been completed.
Pending:
Your fiat deposit request has been created; however you have yet to perform fund transfer from your local bank account. You may proceed to perform the transfer from your bank account by following the instruction given via email. Alternatively, you may choose to cancel the pending transaction by clicking 'Cancel'.
On Hold:
The fiat transaction is currently on hold due to specific reasons. Kindly reach out to us to resolve the issue at support@tokenizemalaysia.zendesk.com
Cancel:
Your fiat transaction has been cancelled.
Step 5: If you wish to view in detail each of the transactions that have been made, download the CSV report of your Fiat Transaction by clicking 'Export CSV'.