For every successful onboarding process, both referrer and referee will receive 15 Tokenize Points (worth RM15) into their Tokenize accounts (both accounts must be fully verified).
Tokenize Points can be used for trading on our platform which is to buy Digital Assets.
Here's how you can activate and share your Referral Link!
Step 1: Sign up for a Tokenize account at
If you have created an account but it is still unverified, just log in to your account and complete the KYC process. More info here.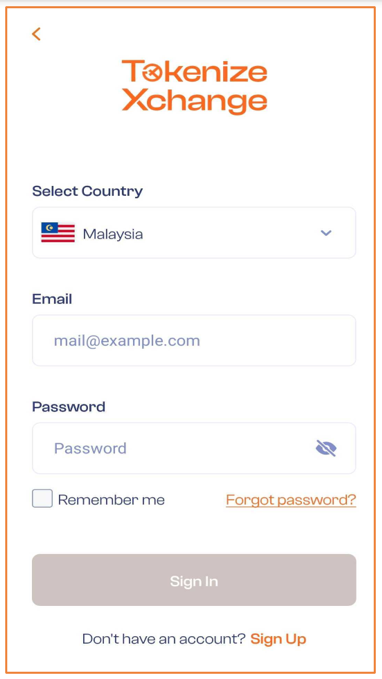 Step 2: Once your Tokenize account is verified, go to 'Account' and click 'Profile' (it will show your name and email address).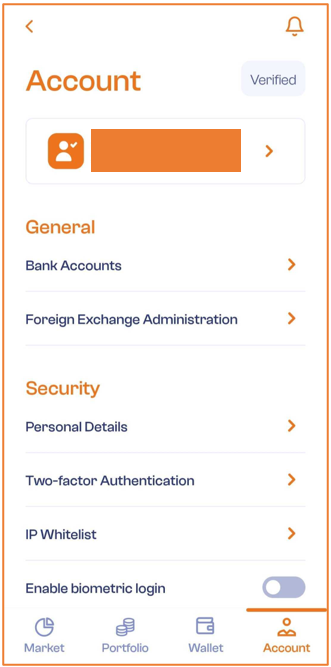 Step 3: Share your referral link with your friends and family by clicking the share symbol beside the link.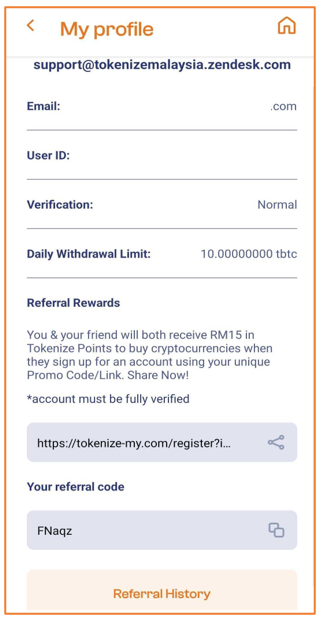 Step 4: When someone clicks on your Referral Link, the Invitation Code will be filled in automatically on their signup page.
Reminder: Do not enter the Invitation Code manually. The TP will not be credited automatically if the Invitation Code is filled in manually.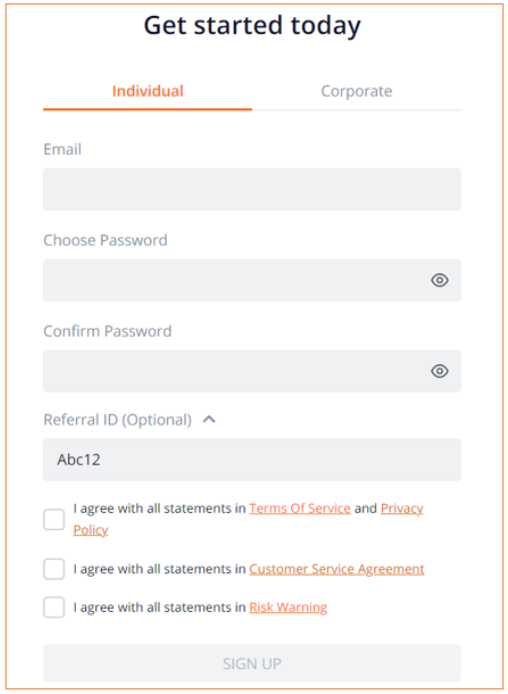 Step 5: You will receive an email for every person that signs up using your Referral Link and for every successful account verification of your friends, you will be notified via email.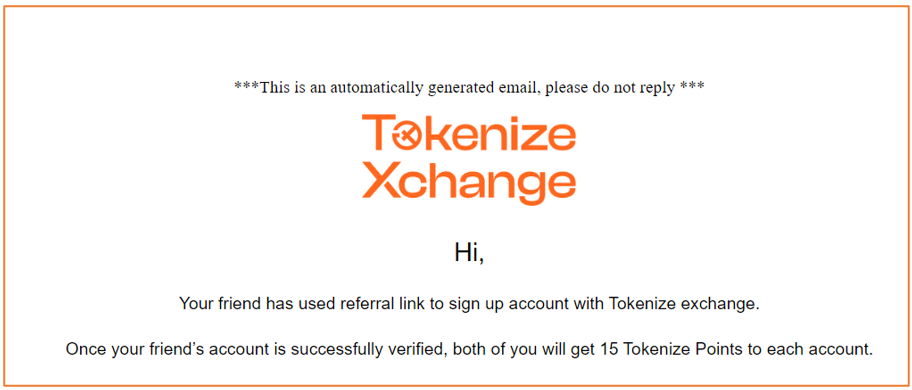 To check your balance, just go to your 'Wallet'. Then, click 'Point' besides Total Value (MYR) to check the Tokenize Points you have earned.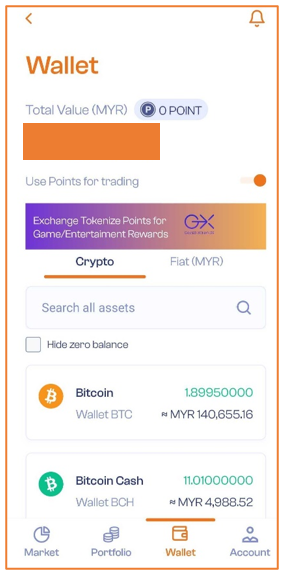 Now that you have collected some Tokenize Points, let's figure out how to use them here!
There is no better time to show your friends some love – Refer more, Earn more.
Happy trading, Tokenizers!