You may have earned a handful of Tokenize Points from our referral program or by participating in our campaigns, and now unsure what to do with those Points? Read on to find out how you can utilize your Tokenize Points!
To honor your support and loyalty, Tokenize Point is given as a reward for those who invite their friends to trade on Tokenize and also for our campaign-joiners! Here's how to refer a friend and get 15 Tokenize Points (worth RM15): How to Activate and Share Your Referral Link
Tokenize Points can be used for trading on our platform which is to buy Digital Assets.
Step 1: Navigate to 'Wallet'.
Step 2: Click to toggle "Enable" for 'Use Points for trading'. Total balance of Tokenize points will be shown beside 'Total Value (MYR)'. In this example, the total balance is 15 points.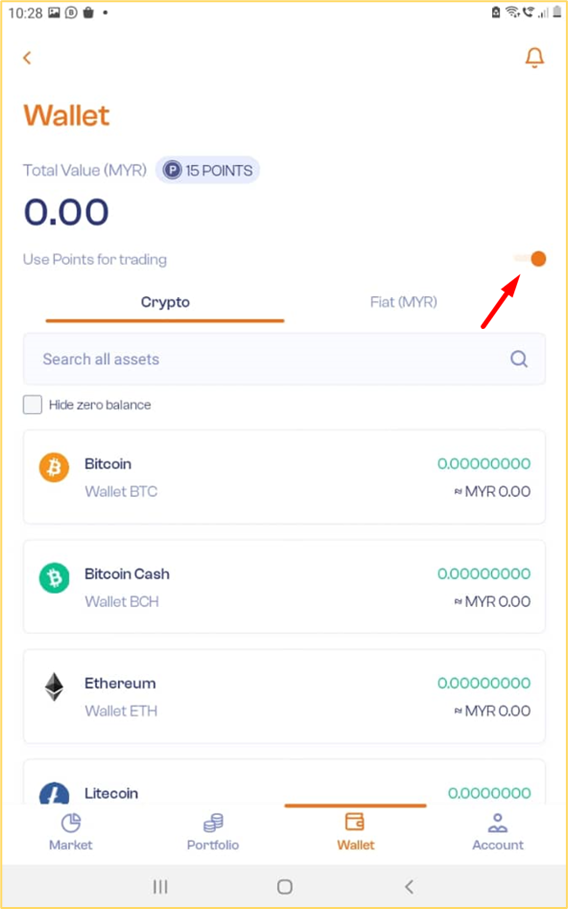 For your information, when buying Digital Assets, the Tokenize Point will be deducted first and followed by your Fiat Balance.
Also, do not forget to allocate 0.8% for trading fees, then you are ready to buy your first digital asset(s)! Happy Trading!