Step 1: Select 'Orders' from the dashboard.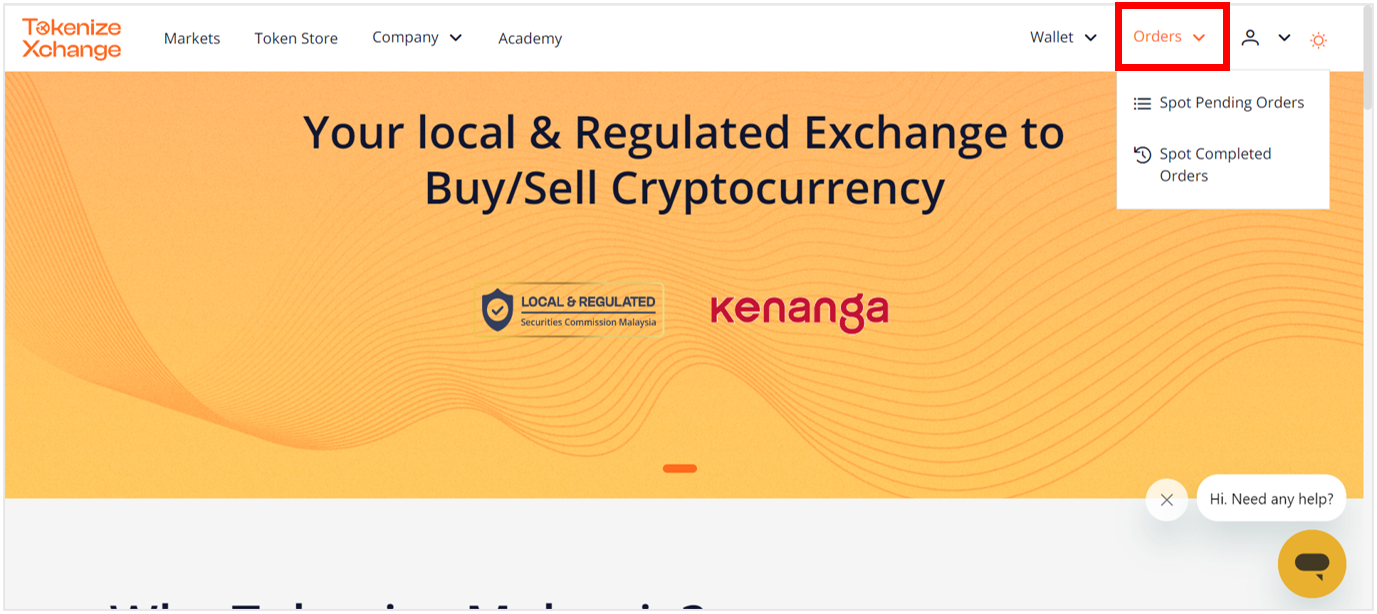 Step 2: Choose to view either Spot Pending Orders or Spot Completed Orders.
Step 3: Use the filter to look up your past orders and click 'Apply'.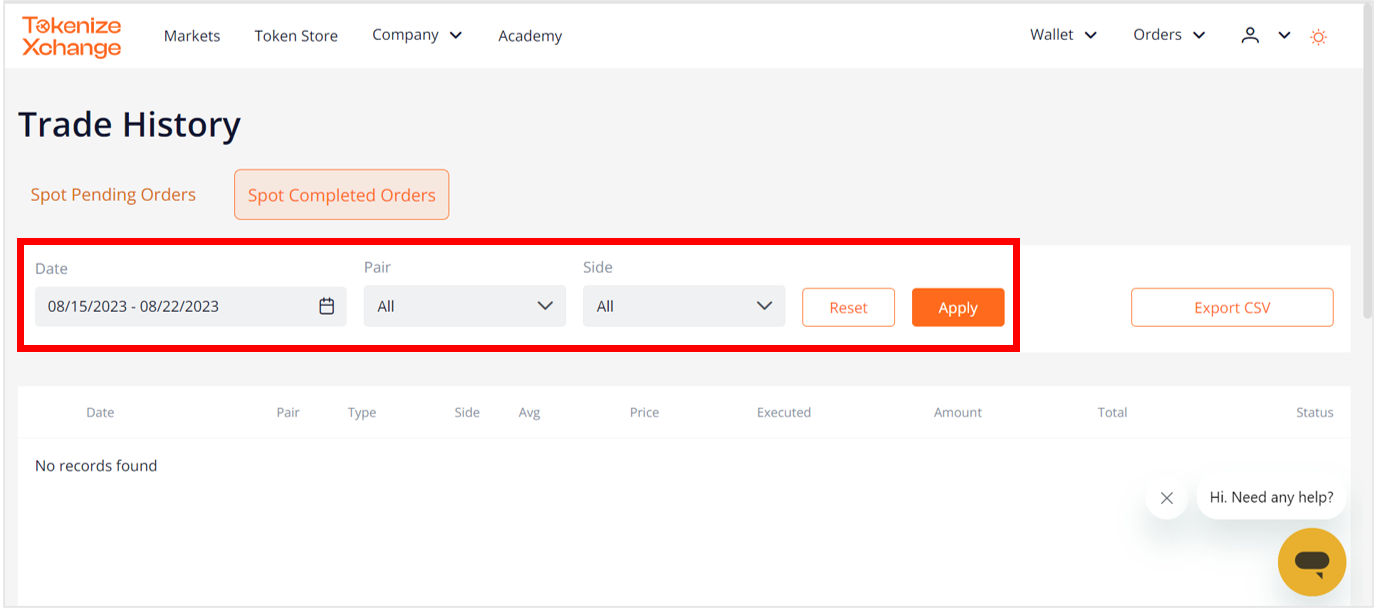 Note
You can also save your order history in a CSV file format. Click 'Export CSV' to download.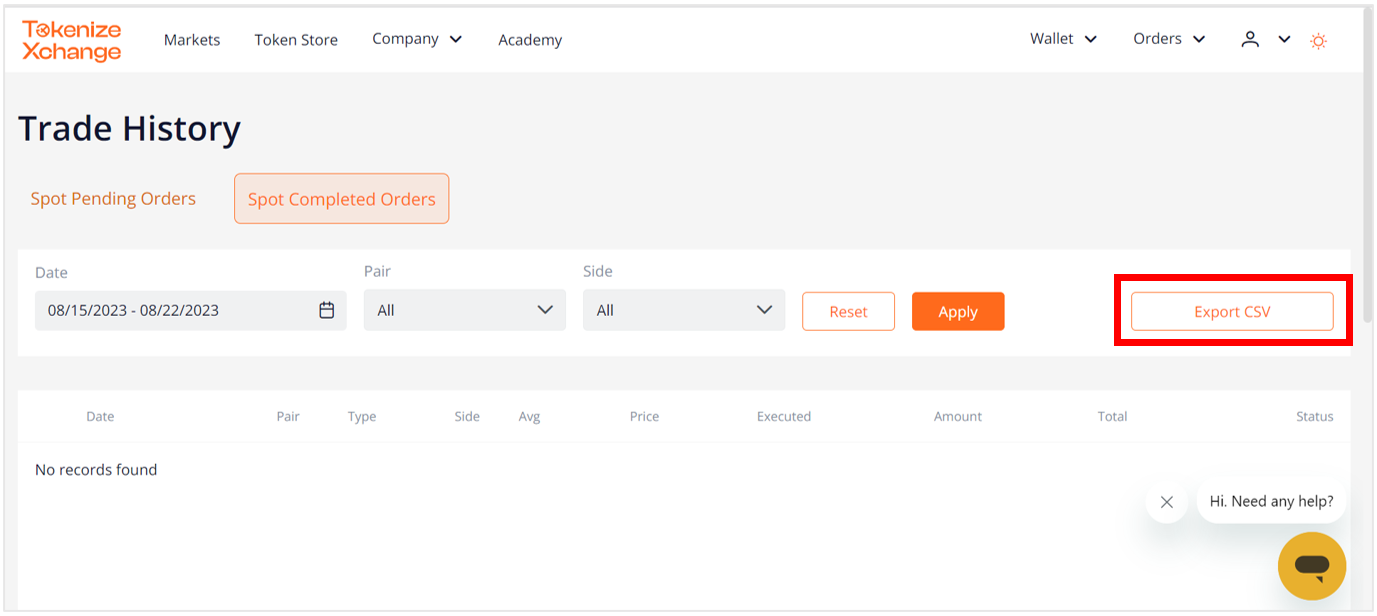 Status guide
Completed:
Order has been Filled.
Pending:
Order is still queueing in the Order Book waiting to be Filled.
Cancel:
Order has been cancelled.